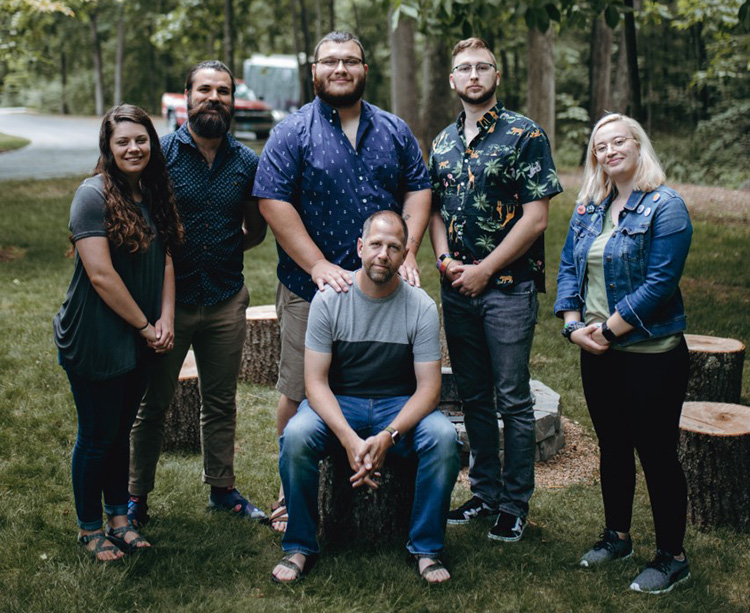 By Chris Moon
The COVID-19 pandemic hasn't dampened Restoration House Ministries' efforts to bring young church leaders to New England.
The church-planting organization in Manchester, N.H., is in the third year of its residency program which recruits young people from across the country to gain ministry experience in the Northeast. Five residents are nearing the end of their 11-month training cycle.
"It's a work in progress," said Aaron Rathbone, residency program director for RHM.
This year's residency program came with its own challenges, he said. The current cohort started work remotely in April 2020 just as the COVID-19 pandemic was taking hold in the United States.
Rathbone said the residents were told, "You're going to learn how to run a church through a pandemic. It's going to be interesting."
The five Restoration House Ministries residents who are nearing the end of their training include: Madison Geisler, Peyton Geisler, and Delaney Ryan (Ozark Christian College); Eric Lattimer (Lincoln Christian College); and Lucas LaGrange (Dallas Christian College).
LEADERSHIP ON-RAMP
RHM began the residency program three years ago after discovering difficulty in recruiting pastors and church planters to move to New England. No Restoration Movement Bible colleges exist in New England, and Rathbone said that has made it difficult to recruit aspiring pastors.
"There's not really an on-ramp for leaders to come out here," Rathbone said.
The idea behind the residency program was to seek out young people who had not yet entrenched themselves in any one particular location and develop what Rathbone calls a "leadership pipeline."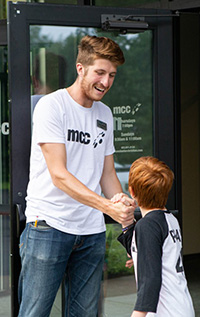 RHM has trained 16 residents to far, including its current cohort.
Rathbone said most of the residents from the first two years of the program have remained in ministry in New England. About half have been from Ozark Christian College. Others have come from Milligan University, Dallas Christian College, and Lincoln Christian University. Still other residents haven't had any Bible college experience but still feel called to ministry.
The hope is to give residents experience in ministry and then place them in established churches in the region. Some may go on to plant their own churches.
RHM has about 20 partner churches in its six-state region.
Much of the training work is conducted at nearby Manchester Christian Church and at Movement Christian Church in Merrimack, N.H. Residents can select areas where they want to specialize, from campus ministry to youth, kids, worship, or small groups ministry.
Rathbone conducts weekly leadership training with the residents, and they visit churches across the region in different contexts, from urban to rural.
The residency comes with a stipend and free housing on the RHM campus. Partnering churches help cover the costs.
IT'S NOT THE BIBLE BELT
At the center of this is the inherent difficulty of ministry in New England, which is typically shown to be one of the most post-Christian or unchurched regions of the country.
It's like "plowing concrete," Rathbone said. "We're at the top of the list that you do not want to be on the top of."
But he said the challenge of bringing the gospel into a more secular culture is attractive to a lot of young people, some of whom want to get out of the Bible Belt to try something new.
The residency program extends from June to April.
RHM is taking applications for its next group of residents. Information can be found at www.rhmnewengland.org/residency.
Rathbone said RHM's goal is to plant six new churches in the next three years.
Chris Moon is a pastor and writer living in Redstone, Colorado.