By Jim Nieman
First Capital Christian Church's first feature-length film received its world premiere last week . . . at the Harrison County Jail in Corydon, Ind.
"We decided to pursue that because we really wanted to have the people that we wrote the movie for be the first people to see the movie," said the film's director, Tyler Sansom, who also serves as lead digital pastor at First Capital.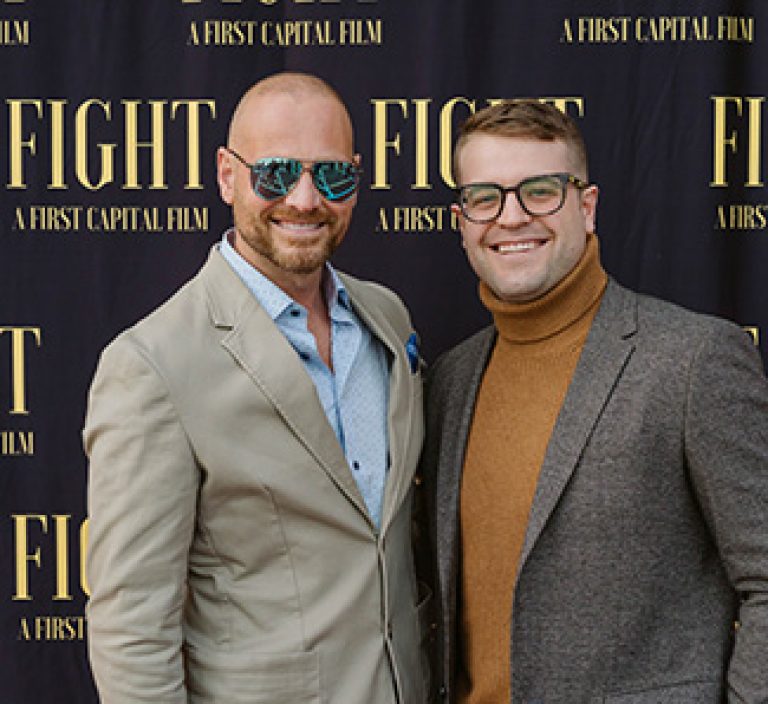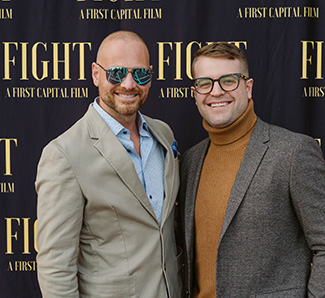 The movie, A Father's Fight (formerly just Fight—the title was changed in recent weeks as the film acquired a distributor), is "geared . . . toward dads, to teach them there's a lot of stuff in life worth fighting for"—things like their children. The film is about a boxer who falls into addiction, jeopardizing his family in the process.
"The jail premiere was incredible," Sansom said. "We ended up having an invitation time at the end of the showing each night [March 8, 9, and 10]. Ten people made first-time decisions for Christ over the three days, and we ended up baptizing them on Wednesday evening!"
On Saturday, a more typical premiere took place at Corydon Cinemas.
The idea for Fight came after Sansom and his wife volunteered at a youth shelter for kids in the foster care system. Sansom said he saw firsthand the effects of parents who have lost sight of their children because of drug addiction or imprisonment or both.
The 93-minute A Father's Fight is an outgrowth of the church's digital ministry. FCCC often films narrative testimonies for its ministries. Several years ago it launched a major microsite initiative called Church Anywhere.It produced a short film in 2018 called Restore in an effort to move toward feature-length movies.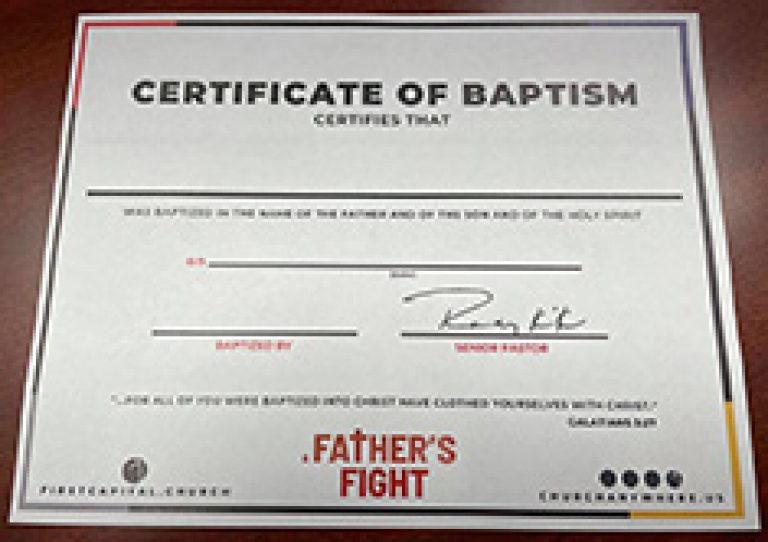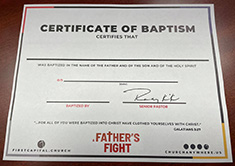 The production crew of A Father's Fight included 58 people associated with the church. Church members also served as extras for the film.
Sansom is very excited the film has inked a global distribution deal with Florida's Green Apple Entertainment, something he called "a huge honor for a small-budget movie."
"[We had a] significantly lower budget than even indie picture films," Sansom told Inside Indiana Business. "I think the average independent picture is usually around $70,000 to $100,000 on the very low end, and we came in at $30,000, so we had to be very crafty on how to make a quality product that didn't feel like a $30,000 movie."
"The distribution deal has been in the works for a long time," Sansom told Christian Standard. "We released a trailer back in August of 2020 that garnered around 230,000 views online. Green Apple saw that trailer and pursued us for a while."
"The movie will be available physically and digitally later this year," Sansom said.
Jim Nieman serves as managing editor of Christian Standard.