By Chris Moon
Later this month, Ohio-based Person to Person Ministries will host its 50th Hillsboro Family Camp, bringing together Christians for fellowship, worship, and learning after a difficult year of social distancing.
"We expect to fill the place up," said Person to Person director Alex Eddy. "I think these kinds of events are vitally important to our brotherhood."
Rooted in the Restoration Movement, Person to Person operates a 158-acre campground just outside of Hillsboro, Ohio. The campground includes 400 campsites, along with several buildings. This year's camp will be held July 26-29.
In a typical year, 2,000 to 3,000 people from as many as 20 states attend Hillsboro Family Camp. Many spend the week camping in tents, pop-up trailers, or RVs. This year, one camper is bringing a yurt, Eddy said. Those who don't want to camp can drive in each day to participate.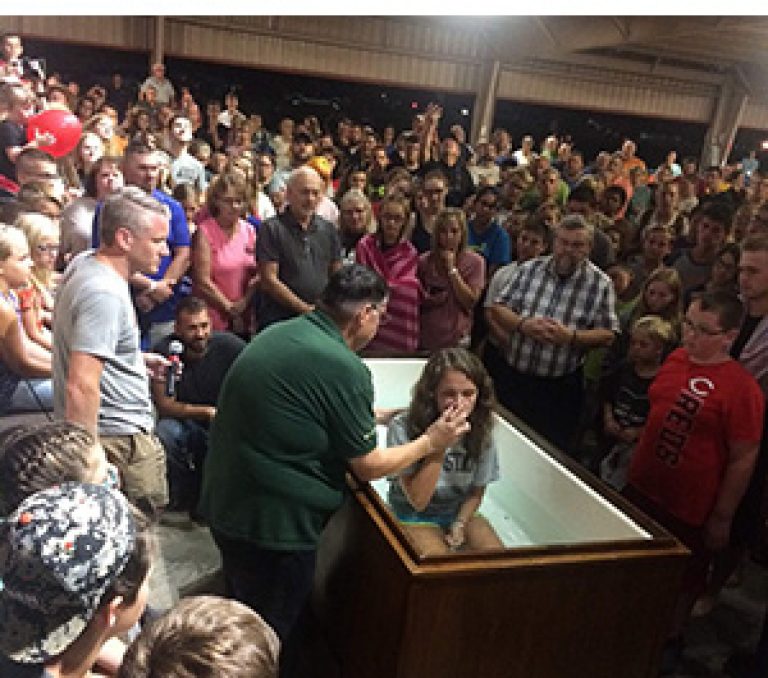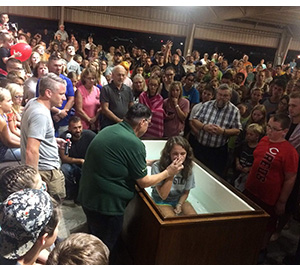 The only fees are associated with the campsites—ranging from $40 to $55 for the week.
"It's a different atmosphere," Eddy said. "The world slows down. Hopefully, it provides an environment to center your heart and mind on Christ."
A typical day includes programming for all ages with morning, afternoon, and evening sessions. Family camp consists of a lot of worship, with a concert every evening, and perhaps seven different preachers to hear each day.
"I think it's becoming more important in our culture now, in a sense, to disconnect and unplug," Eddy said. "It's still rustic. It's still camping. You get away."
A lot of people come year in and year out, Eddy said. Some families have five generations who have attended the camp.
Eddy said a typical family camp will have 25 to 35 baptisms, many of those young people.
BACK TO IN-PERSON
And this year, of course, will be a breath of fresh air for Person to Person.
The COVID-19 pandemic caused the 2020 family camp to be held virtually. Person to Person produced videos with popular speakers and music and posted them online.
"It ran during the time that family camp was supposed to meet," Eddy said. "We did what a lot of churches did. We provided an online option."
Meanwhile, 2020 was doubly challenging because Eddy was just getting his feet on the ground as the new director of Person to Person Ministries, taking over after the 21-year tenure of Kerry Allen—now president of Louisville Bible College.
"It was a challenging time—not just because of COVID but because of the dynamics and changes in the ministry," Eddy said.
The virtual camp was helpful because it allowed Person to Person to stay in contact with its campers. But, Eddy said, "it's just like church. It's not the same as being together."
A LONGTIME MINISTRY
Now hosting its 50th camp—and in its 54th year as a ministry—Person to Person is celebrating its longevity.
Eddy, a former director of admissions at Cincinnati Christian University, credited the long-term health of Person to Person to stability in its leadership. Two directors of Person to Person—Dean Mills and Kerry Allen—have led the organization for more than 40 years of its history.
Eddy is only the fourth director of Person to Person.
The organization also has a lot of supporters and volunteers who have been faithful through the decades, he said.
"For an organization, there's just been a lot of stability," Eddy said. "We've been blessed by the Lord because we've been faithful to the mission."
Chris Moon is a pastor and writer living in Redstone, Colorado.