By Andy Rector
In 1989, 16-year-old Jenny Smith arrived at Seneca Park in Louisville, Ky., for cheerleading practice. That day, while performing a backflip, she slipped on wet grass and sustained a C6-7 spinal cord injury that left her paralyzed from the chest down. Since that time, Smith, a longtime member of Southeast Christian Church, has undergone a journey—physical, emotional, and spiritual—as she learned to do the impossible from a wheelchair.
"If we live in fear of the 'what ifs,' we will never live life," she writes in her book, Live the Impossible: How a Wheelchair Has Taken Me Places I Never Dared to Imagine, released in May by Significant Publications.
Throughout her book, Smith shares the struggles and victories she encountered after the accident.
"I've discovered how to trust," she writes. "I can trust that God is working through my life, even if I don't understand the whys and hows or when I struggle to believe His promises."
Smith shows how, over the years, she learned to do things many might assume are too difficult, or even impossible, for a quadriplegic: drive a vehicle, obtain a master's degree, live alone, and travel overseas. She even relates her experiences of participating in tennis and rowing.
"My wheelchair will not determine what I am capable of doing," she writes. "It probably makes me more willing to defy others' expectations."
One thing she never thought she would do was write a book.
"I took an online class to improve my writing and increase my knowledge of freelance writing," she told Christian Standard. "The next class the teacher offered was 'How to Write Your Life Story.' I felt as if God tapped me on the shoulder and said, 'It's time.' I groaned. I said I'd never write a book."
But write the book she did. In Live the Impossible, Smith shares the difficulty of the years following the accident. With brazen honesty, she tells her story about losing her independence and the uphill climb to regain it through surgeries, therapy—and an indomitable spirit.
Through it all, Smith found ways to minister to others. She traveled overseas many times and distributed wheelchairs in countries such as Afghanistan. Currently, she works for a nonprofit and offers support and encouragement to those going into various cultures to serve—much like she has done over the years.
Smith also advocates accessibility for churchgoers with disabilities across the country.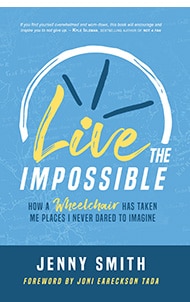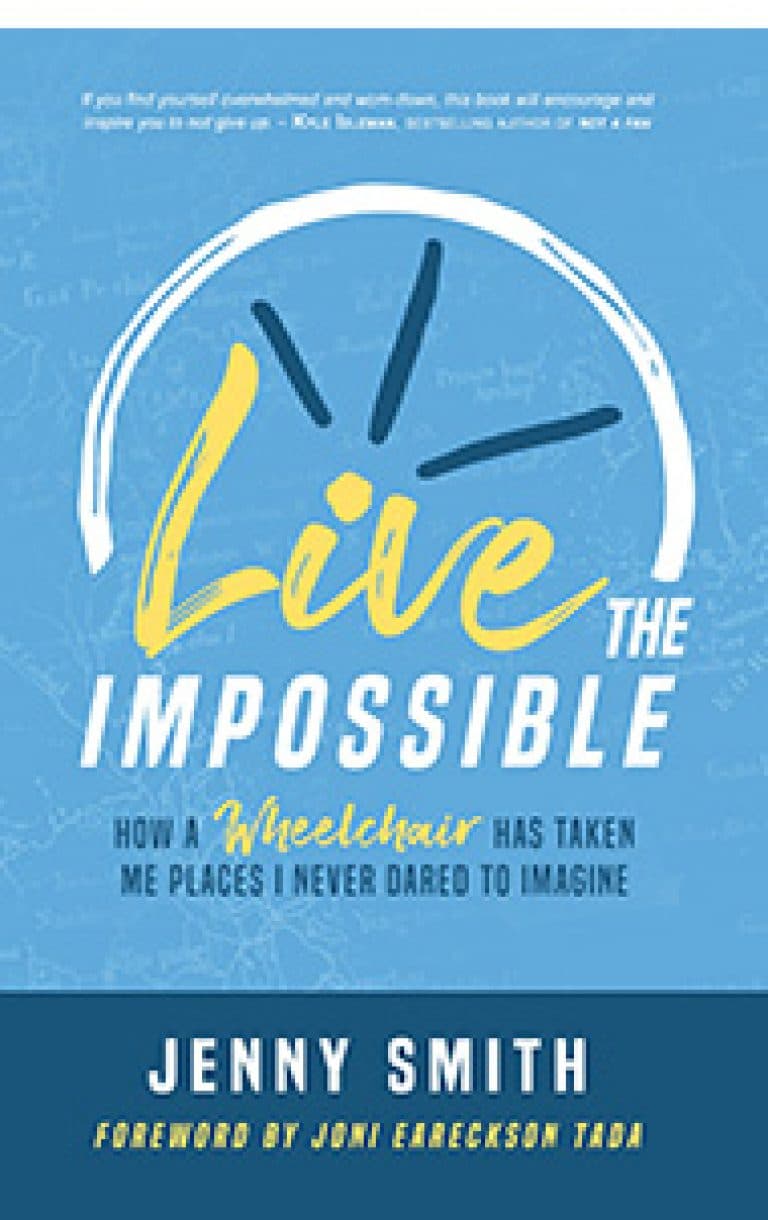 "Access to the main entrance, comfortable seating for [wheelchair] users in the sanctuary—not in the front row, back row, or aisle—restrooms that are ADA compliant, and accessible parking are all important for wheelchair users," she says. "While an accessible entrance at the back or side of an older building is greatly appreciated, there's something that still feels 'second class' about not entering the main doors.
"While accessibility is the main priority, transportation is a close second. Many people with disabilities don't have connections to accessible transportation."
Smith hopes her story will demonstrate that people in a wheelchair have just as much to offer in service to God as anyone else.
"Ministry to people with disabilities is not the end goal," she says. "Ministry that includes people with disabilities should be the objective of the church."
Smith has often been asked, Would you change what happened if you could?
"The simple answer is no," she writes in her book. "No, I wouldn't exchange what I've gained for what was lost."
Jenny Smith can be contacted through her website, jennysmithrollson.com. Live the Impossible: How a Wheelchair Has Taken Me Places I Never Dared to Imagine is available through Amazon.
Andy Rector is a writer and graphic designer who lives in Louisville, Kentucky.