By Chris Moon
Mike Cooper is trying to live out the founding ideals of the Restoration Movement.
The pastor of Primghar Church of Christ has launched a community-wide, Bible-focused study that has brought together the churches in his small Iowa town. The study uses Mark E. Moore's book Core 52: A Fifteen-Minute Daily Guide to Build Your Bible IQ in a Year which—as Moore shared in 2019—"provide[s] a simple approach to help people become familiar with the big ideas of the Bible in less time and with less effort than other reading plans."
"God's kind of blown me away with this whole process," Cooper said.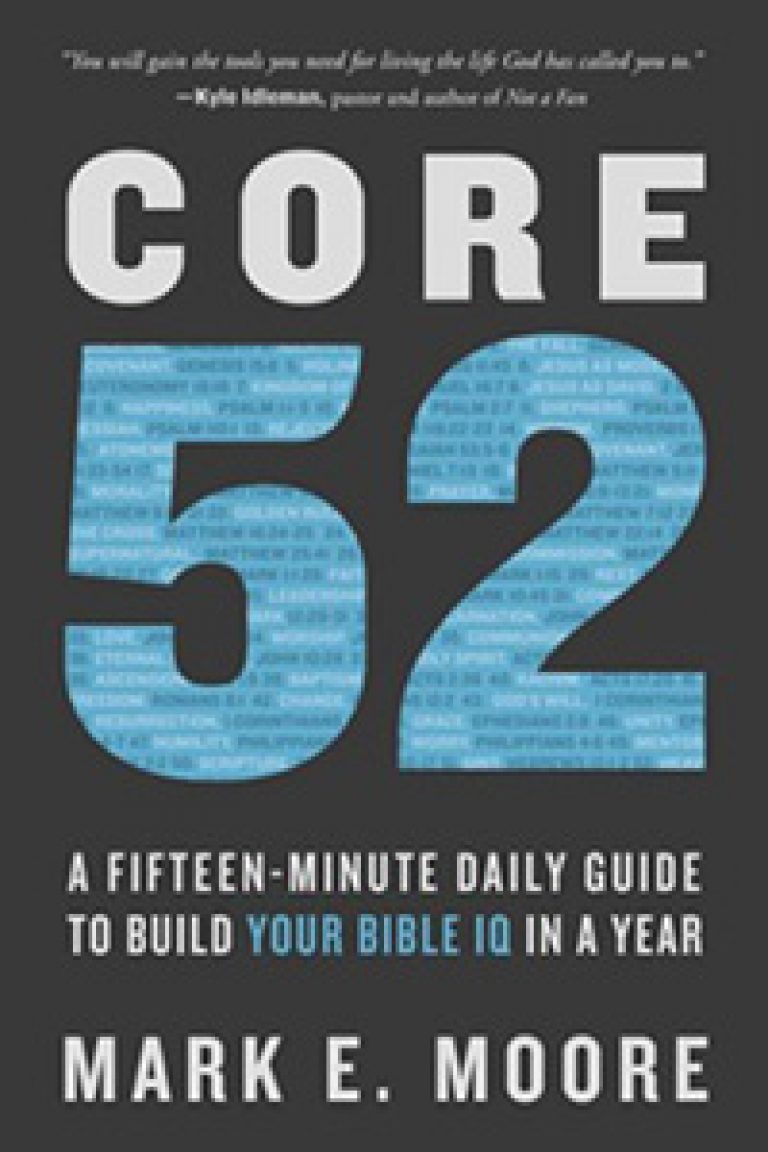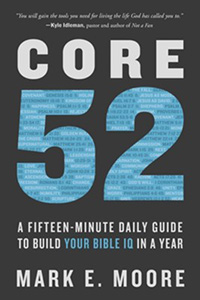 His original idea was to conduct a joint study with the two churches he leads—Primghar Church of Christ and the United Church of Primghar, which was formed by the merger of the local Methodist and United Church of Christ congregations. Cooper began pastoring the latter church about a year ago.
While planning this study, another idea came to Cooper: "Why don't we try to open this up to the whole community?"
Cooper already was friends with the pastor of the American Reformed Church in Primghar. And he networked with the other churches in town.
Today, people from the local Lutheran, American Reformed Church, United Church, Church of Christ, and Presbyterian churches are involved in the study. Members of the local Catholic church also are participating, although the church didn't actively promote the study.
BOOKS, BOOKS, AND MORE BOOKS
Cooper originally ordered 40 books, and then 40 more—and then 40 more. Seventy people showed up to the Bible study's kickoff at the town community center back on Sept. 1. The local newspaper covered the story.
And now, 110 people are reading the book and are involved in the 11 small groups that are meeting. Some groups meet monthly, and some are meeting more often than that.
Part of the draw, Cooper said, was the short time commitment people were asked to make—just 15 minutes of reading per day and just one group meeting per month.
"Every time you talk with anybody, they say, 'I just don't have time to do a study,'" Cooper said.
With a good number of people willing to make that minimal daily time commitment, it was full speed ahead. Moore—teaching pastor of Christ's Church of the Valley in Arizona—even produced some videos that he personalized to Primghar's study; these complemented other Core 52 videos Moore has produced.
"That was amazing—it was huge for us," said Cooper, who had met Moore at a teaching convention at Ozark Christian College.
And now, about one-eighth of the town of Primghar—population 880—is involved in the study. It means participants might find themselves talking about the day's reading at the post office or grocery store line, Cooper said.
"Once you know the main 'hooks' in Scripture," Moore shared with Christian Standard readers in 2019, "hundreds of other passages can be grasped, applied, and shared, Core 52 identifies these 'vital few' verses. . . . Even though it requires a fractional reading of the Bible, it offers exponential benefit."
The study in Primghar ties into the roots of the Restoration Movement, which aimed to restore unity in the church. A key saying in Restoration Movement churches is, "We are Christians only, but not the only Christians."
"We need to heal and not divide, and we need to bring people to the Word," said Cooper, who attended Nebraska Christian College and has been in ministry since 2004 after a successful career in sales. "If 10 people are totally changed because of this, it was totally worth it."
Chris Moon is a pastor and writer living in Redstone, Colorado.