By Chris Moon
Lincoln Christian University has announced sweeping changes to its program offerings as it grapples with a difficult economic environment in higher education.
The university says it plans to eliminate all its non-ministry degree programs. It will retain its seminary offerings and just two bachelor's level programs—a BA in Bible & Theology and a BA in Christian Ministry—as it narrows its focus to ministry education.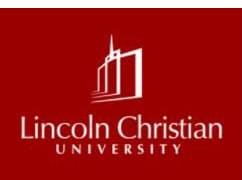 The changes are an effort to seek a new model for LCU after a long struggle with flagging enrollment and finances.
Enrollment at LCU has declined by 50 percent during the past decade, and the university has seen a total of $3.5 million in net operating deficits during the past nine years.
In a memorandum to the LCU Board of Trustees, president Silas McCormick cited numerous efforts the university had made over the years to boost revenue and reduce expenses. He noted "ever more drastic measures" that had been taken to balance the university's budget.
"The cumulative result is that while LCU could be here next year, and perhaps the year after that, if we do not do something now—while we still can—we will almost certainly not be here the year after that," McCormick wrote.
In an interview with Christian Standard, McCormick said LCU is choosing to be proactive in addressing its shortcomings. He said the university remains in good standing with its accreditors and lender.
LCU will throw all its efforts toward the training of ministers.
The university's new model will see its professors offering classes at partnering churches, recognizing that a growing number of congregations are working to train their own ministry staff.
As a result, LCU may sell part or all of its campus in Lincoln, Ill., where it has been located since its founding by Earl C. Hargrove in 1944.
"We really want to try to get people to understand we want to bring what we're doing to the churches we serve because we can't rely as heavily on people coming to us," McCormick said. "That's the primary flaw in our model."
A NEW MODEL
Total enrollment at LCU is 465 students this year. Of those, 236 are undergraduate students, taking classes either on campus or online.
Meanwhile, 168 students are enrolled in the seminary, and another 61 are enrolled in graduate programs that will continue in some form under LCU's new model, which is called "seminary-plus."
"What we really are doing is focusing on our seminary, which is the thing that has gone the best for us," McCormick said.
The reality is LCU cannot sit back and do nothing.
"All Restoration Movement schools, in one fashion or another, have struggled," he said. "A lot of us have come to the point where we have to do something."
So far, LCU has announced partnerships with Eastview Christian Church in Normal, Ill.; Harvester Christian Church in St. Charles, Mo.; and West Side Christian Church in Springfield, Ill. The university plans to offer ministry classes at those sites.
LCU recognizes the way in which people enter ministry has changed in recent years, McCormick said.
Today, churches often recruit and train ministry staffers from their own congregations. Many of those ministers are midcareer professionals who are less likely to pursue a traditional college or seminary experience.
Meanwhile, fewer students are seeking ministry degrees immediately upon graduating high school.
McCormick said churches do a good job of giving their new staff members the ministry skills they need. But those new staff members still need a solid foundation in biblical studies and theology.
"What we're trying to do is bring the part that we do well to the part that [churches] do well," he said.
And, so, a future LCU student is likely to be on existing church staff member, McCormick said. That student may take an online course from LCU during one semester and then, in the next semester, take a weeklong intensive class at one of the university's partnering churches.
LCU will have its own campus for more traditionally minded seminary students who would like to live and learn together. But the campus will be much smaller than LCU's existing one, perhaps with just a single academic building, McCormick said.
"We think we need a new model that is less centered on us," he said.
As part of the changes, LCU's seminary also will drop its Doctor of Ministry program. Again, McCormick said LCU will focus on what has proven to work, and DMin programs don't tend to draw much interest.
"It's just a very low-enrollment program," he said. "At most places, they just kind of eke along."
STUDENT AND STAFF CHANGES
McCormick said LCU has a "clean record" with all three of its accrediting bodies.
He said the university also is in good standing on a $7.8 million loan from Christian Financial Resources, which he said has been helping the university as it shifts toward its new model.
"Most people don't do anything this dramatic when they're not in trouble with their lender and accrediting agency," McCormick said. "No one wants to live perpetually in survival mode. We'd like to do better than that."
The changes come with a cost.
LCU won't be enrolling new students in any of the degree programs it is closing out (such as BA programs in Business Administration, Communication Studies, and Philosophy, among others; see the chart at the bottom of this article). Existing students who desire to finish their degrees at LCU can do so if they'd like, but McCormick said he expects most of those students to transfer if they have multiple years left in their programs.
LCU is reaching out to a select number of other colleges and universities—schools in central Illinois and other Christian colleges—to negotiate articulation agreements that will enable LCU students to complete their degrees with no or minimal loss of credit.
The university also will cut its staffing. McCormick said he expects the reoriented university to staff 30 people—about one-third of its current total.
McCormick said LCU's leadership informed faculty, staff, and students of the changes on Tuesday.
"All of them were gracious beyond measure. It almost made it harder," he said. "I think everybody who is on this campus realizes what we're doing in this current model is not sustainable."
The changes will take effect soon.
The school will cease offering food service next school year. Students who currently live in LCU's dorms will move into student apartments, where they will have access to kitchens.
The university also will explore what will happen with its campus, whether to sell part or all of it.
"We have to do something different with it, and it has to reduce our expenses," McCormick said.
LCU posted documents at its website that describe, in greater detail, its present situation and its plan to move forward.
Chris Moon is a pastor and writer living in Redstone, Colorado.
_ _ _
This chart from Lincoln Christian University shows the current programs/majors and the programs/majors that will be offered moving forward.