A California news outlet reports that the raid and subsequent criminal charges were part of a favor to an angry Batmobile buyer.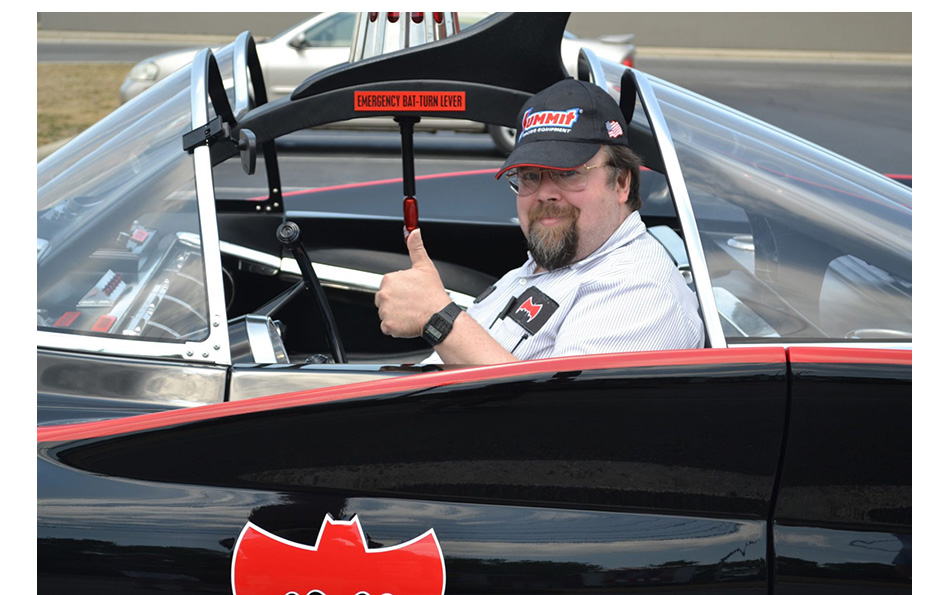 By Calvin Cockrell, Correspondent, The Christian Chronicle 
(This article was first published last week by our friends at The Christian Chronicle. It is republished here with their permission.)
As a Christian and a big fan of Batman—a superhero who fights for justice—Mark Racop had never been on the wrong side of the law.
But the 57-year-old preacher and Batmobile maker found himself there when a team from the San Mateo County Sheriff's Department in California recently raided the garage of his company, Fiberglass Freaks, in Logansport, Ind. 
According to an investigative report from ABC 7 in San Francisco, Racop's arrest wasn't a carrying out of justice but a favor for a disgruntled customer who is friends with the San Mateo County sheriff, Carlos Bolanos. Bolanos has declined to comment. 
BUILDING THE BATMOBILE
Mark Racop's love for Batman began when he first saw the 1960s TV series as a toddler. At 11, he was taken by his father to an antique auto museum in Chicago, where he saw one of the original Batmobiles from the show built by George Barris.
"That cemented the dream that not only was I going to own the Batmobile someday, I was going to build it," Racop told The Christian Chronicle.
And it wasn't just a childhood fantasy.
In college, when Racop was working on his third Batman fan film, he wanted the "ultimate prop" and set out to build a Batmobile from a 1974 Monte Carlo with four friends. None of them had any experience working on cars or any of the proper tools, but Racop said they "willed the car into being."
They called it "Bat 1." It was their proof of concept.
Nearly two decades later, in 2003, Racop founded Fiberglass Freaks to start building Batmobiles professionally. He and his team took the first car to auction and posted a video on YouTube of its delivery. 
That's when orders started pouring in. Racop had to quit his day job as a computer store manager.
He even attracted the attention of Batman creator DC Comics, which sent a spy to his shop and was so pleased with the quality of his Batmobiles that the comic book publisher offered a licensing agreement—making Fiberglass Freaks the only licensed Batmobile maker.
The company has taken a total of 37 Batmobile orders over the past 19 years, including about five left to fill before Racop said he plans to retire in the next few years.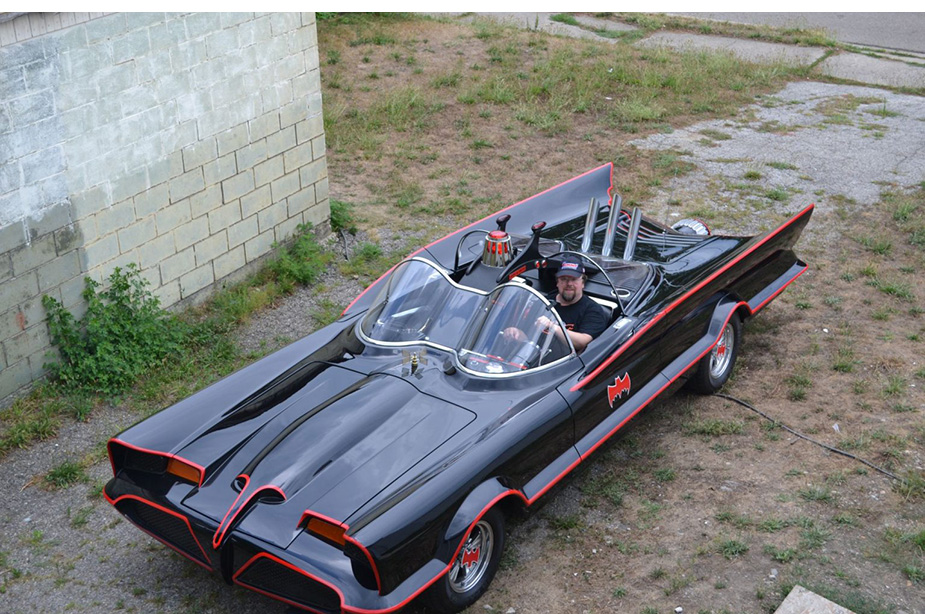 'I HAVE NEVER FELT MORE HUMILIATED'
One of those orders was for California real estate agent Sam Anagnostou, who Racop said stopped making payment on his Batmobile for eight months during production.
Racop, who also preaches part-time for the Yorktown Road Church of Christ in Logansport, said he then bumped Anagnostou to the back of the line. While Anagnostou eventually paid off his Batmobile entirely—which wasn't required—Racop said Anagnostou was "furious" that he lost his place. 
Anagnostou then unsuccessfully tried to have charges filed against Racop by police in Logansport and Atherton, Calif., and by the San Mateo County District Attorney's office. His civil suit in California also failed.
Finally, Racop said, Anagnostou turned to his friend to ask a favor:
"That favor was to intimidate and harass me and bring charges against me in California," the Batmobile maker said.
A lieutenant, a sergeant and two deputies from the San Mateo County Sheriff's Department traveled more than 2,000 miles to raid Racop's shop, take him to jail—though he was released after an hour—freeze his bank account and charge him with "obtaining money by false pretenses and diversion of construction funds," ABC 7 reported.
"It was an absolutely crazy day," Racop told the Chronicle. "I have never felt more humiliated and more at loss than that particular day. I am on the side of the law. . . . This was a completely different side of things than I had ever faced—and I hope to never face again."
'JUSTICE FOR BATMAN'
But members of the Yorktown Road church, the community and some of the 4 million people who have seen Racop's story on YouTube have rallied to his defense.
"Everybody knows my character," he said. "Everybody knows me, and they know that I would never do anything like this. Everybody has come to my support."
Supporters have donated more than $10,000 to a GoFundMe for Racop, named "Justice for Batman." He said the money will help with attorney fees and travel expenses for the case against him in California—his arraignment originally scheduled for Aug. 19 has been canceled, but the case hasn't been officially dropped—along with payroll while the company bank account is frozen. 
"And I am a very blessed man," Racop added. "I'm blown away, and it gives me some more faith in humanity because my view of humanity had dropped quite a bit, and this has restored some of my faith in humanity that God is at work, and maybe I was being tested. . . .
"We know we're supposed to face trials and tribulations, and I'm certainly facing mine right now."