Dave Butts, 69, who started Harvest Prayer Ministries with his wife, Kim, in 1993, died Saturday morning, Nov. 26.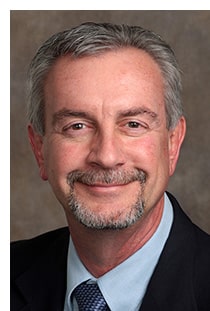 "His homegoing was peaceful and I was blessed to be with him as he stepped from this life to his eternal reward," Kim Butts wrote as part of a caringbridge.org journal entry. Many friends and loved ones have left condolences and supportive comments there.
Visitation will be Dec. 9, with funeral services on Dec. 10; times have not been determined. Harvest Prayer Ministries is headquartered in Terre Haute, Ind. Butts had served the organization as president since its founding.
According to harvestprayer.com, the couple "felt the call into full-time prayer ministry, particularly focused on teaching churches and individuals to pray more effectively for missions. What they soon found was that people and churches needed more basic teaching on prayer before this could happen."
"Harvest Prayer Ministries exists to equip the local church to become a House of Prayer for all nations, releasing God's power for revival and finishing the task of world evangelization." In addition to speaking and teaching, Butts wrote 14 books on various aspects of prayer.
Dave Butts earned degrees from Lincoln Christian College, Indiana State University, and Atlantic Coast Theological Seminary. From 1974 to 1992, he served in various pastoral roles in local churches.
Dave Butts served as chairman of the board of Pioneer Bible Translators for 20 years, "and [he] served in many other ways long before that," said Greg Pruett, president of Pioneer.
"I will always be grateful to God for Dave's emphasis on prayer in the way he governed and protected our ministry," said Pruett, adding that Butts greatly impacted and influenced the lives of many people.
"He invested his life in inspiring the church to greater spiritual maturity and prayerfulness. But I will most miss his pastoral tender mentorship whenever I needed a word of wisdom to overcome a leadership challenge."
Dave Butts also served on several boards of directors and committees, including as president of Gospel Revivals Inc. (Herald of His Coming); chairman of America's National Prayer Committee; chairman of the board of the National Day of Prayer; and member of the America Prays board of directors. In 2014, he served as president of the International Conference On Missions.
"Where will we go to be so profoundly instructed about prayer?" Pruett asked.