Dr. Bill Greer announced during morning chapel service today that he will retire as president of Milligan University in 2024, after the next school year.
"It has been a true blessing and honor to lead Milligan, and I am extremely proud of the mission-focused work that we have accomplished together," said Greer, who became president in 2011, after the retirement of Donald R. Jeanes. "This decision comes with deep personal prayer and reflection, as well as close planning and consultation with our board."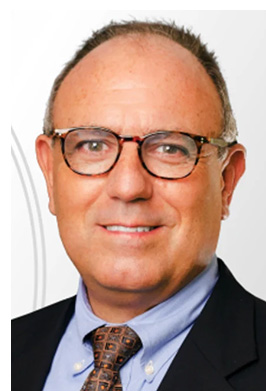 Greer is a 1985 Milligan graduate. After a decade working in business and industry, he returned to the school in 1994 as the J. Henry Kegley Professor of Economics and Business. He was chair of Milligan's business area and founding director of Milligan's MBA program. In 2006, he became vice president for institutional advancement. He is the 15th president in school history. 
Dr. Richard Phillips, who chairs Milligan's board of trustees, said Greer's presidency has been "a time of remarkable growth and transformation for Milligan." The board has asked Greer to serve as chancellor following his retirement. In that role, Greer will continue to work with the university's leadership to maintain important external relationships.
In announcing Greer's retirement and transition to chancellor at www.milligan.edu, the school listed several of his accomplishments during the past decade. These include:
• Led the transition of Milligan College to Milligan University in 2020. Also increased the campus footprint from 195 acres to more than 350 acres, completed the first phase of University Village, opened five residence halls, and upgraded facilities across campus.
• Led an academic reorganization to five schools, added or revised 15 undergraduate majors and 10 graduate programs, and oversaw integration of Emmanuel Christian Seminary into Milligan's School of Bible and Ministry.
• Achieved recognition for Milligan's quality, value, and mission through national rankings by respected journals and via the President's Higher Education Community Service Honor Roll.
• Solidified Milligan's long-term financial security and affordability, even amid difficult budget times, through ambitious fundraising campaigns.
• Advanced Milligan athletics to national prominence. In 2021-22, for example, Milligan captured nine national championship titles, more than any other school in Tennessee. Expanded intercollegiate programs from 24 in 2011 to 31 in 2023.
"Most importantly," Greer said, "we have provided the world with well-educated servant-leaders who are competent in their field and, at the same time, concerned about the welfare of those around them, their communities, and their world."
"The Board of Trustees is united in our gratitude for Dr. Greer's extraordinary leadership," said Phillips. "We congratulate him and his wife, Edwina, on a shining legacy that will span generations. They have led with a heart and a vision to serve the students, faculty, staff, alumni, churches, and friends of Milligan as we impact the world."
Phillips said trustees have outlined a search strategy to identify the next president, who will take office in summer 2024. A search committee consisting of members of the board of trustees, board of advisors, faculty, administration, and student body will be announced in the coming weeks. Greer will work closely with the board during the transition and play a significant role in aiding and onboarding his successor.
The article was prepared with information provided by www.milligan.edu.