At the start of May, the administrative offices of Maritime Christian College relocated to Sherwood Christian Church in Charlottetown, PEI, Canada. The move coincided with the sale of MCC's building at 503 University Ave. in Charlottetown, which mainly consisted of 24 dorms and apartments.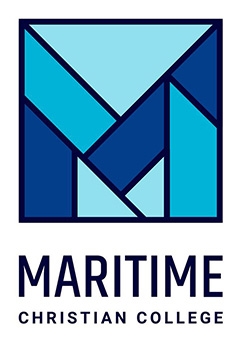 The just-sold building was 63 years old. MCC purchased it 30 years ago. It required "significant financial resources" to maintain, but it was no longer being used as MCC originally intended, according to a news release.
MCC just completed its second consecutive school year in which the dorm rooms and apartments were fully rented out exclusively to University of Prince Edward Island students and Holland College students. No MCC students sought on-campus housing.
"Since 2020, MCC has been developing online courses focused on disciple making and ministry leadership," said Richard Jones, chief operating officer of the school. The success of the online programs "greatly reduced" the need for the facility. MCC had 30 students enrolled during the most recent semester, the largest number since the school started offering online courses, Jones said.
MCC's online programming encompasses five certificates, two BA undergraduate degrees, and the new Master of Arts in Disciple Making & Ministry Leadership. The way the school develops and delivers its Christian higher education programs will not be affected by the sale, according to a news release.
The just-sold property, consisting of 3.42 acres, is located across from the entrance to the University of Prince Edward Island. An article at sjcommercialre.com indicates The Gray Group intends to redevelop MCC's former property into multifamily, residential dwellings.
Proceeds from the sale were moved to MCC's investment accounts.
_ _ _
SURVEY
This Sunday (May 28) is Pentecost Sunday. In brief, how is your church planning to celebrate it?
   __ No plans
   __ We will . . . 
Please email your response to [email protected].
_ _ _
NEWS BRIEFS
Ruth Morse Johnson, 88, the daughter of missionaries J. Russell and Gertrude Morse, died May 19, according to a Facebook post by her son, Russell Johnson. She was born on the mission field in Tibet/China. "Her father and mother . . . led this historic mission effort that would change the eternal trajectory for millions in Southeast Asia," her son wrote. "Their lives would encourage thousands of Restoration Movement churches in America to mobilize to the next level of mission engagement." (Read our article about the Morse family from 2018.) At age 14, she escaped China just before that nation was taken over by the communists. She raised five children and throughout her life supported mission endeavors, especially in Asia.
_ _ _
The inaugural Pressing On Conference in Greater Cincinnati earlier this month was a success. The event—hosted by ICOM and Kairos Benevolence Fund—is designed for encouragement, inspiration, and fellowship . . . especially for those Christian workers who have served many years. Next year's conference is planned for April 9-11 in St. Charles, Mo. Registration will open in the fall.
_ _ _
Team Expansion shared this in a recent newsletter: "Nearly five years ago, [we] partnered with local missionaries to identify unengaged, unreached people groups in Laos. At the time, it was believed that there were 58 remaining UPGs. The survey revealed that there were more than 150. As of this month, every one of these people groups has been engaged with the gospel. While some groups proved resistant to the gospel, chasing the evangelists out of the village or having them arrested, others have embraced the Good News and now have churches meeting in their villages. Some are even taking the gospel to other villages."
_ _ _
Harding University, a Church of Christ school in Searcy, Ark., hosted more than 1,400 athletes and coaches for the Special Olympics Arkansas (SOAR) Summer Games from Thursday through Saturday.
_ _ _
The Codex Sassoon, dated about AD 900 and called the "earliest, most complete copy of the Hebrew Bible," was auctioned by Sotheby's for $38.1 million last week to American Friends of the ANU, Museum of the Jewish People. The book will become part of the museum's permanent collection in Tel Aviv, Israel, according to a report in the Christian Century.
_ _ _
The funeral for legendary University of Louisville basketball coach Denny Crum took place at Southeast Christian Church on Monday last week. Crum, 86, coached the Cardinals from 1971 to 2001, won two NCAA championships, and guided his teams to six Final Fours.
Retired SECC senior minister Bob Russell told WHAS11.com that Crum always introduced his wife, Susan, by saying, "Here's my bride. Here's my lovely bride." Susan admitted, "All Denny wanted to do was to make me happy, and he did that."
_ _ _
Ron Edmondson shared "Seven Issues that Make Leaders Want to Leave" in Outreach magazine last week. Two of the reasons: "They couldn't live out their personal vision," and "They were told no too many times."
_ _ _
Some Amish communities in Pennsylvania and Ohio are purchasing and using electric bikes to get around instead of the traditional horse-drawn carriages so prevalent among traditionalist Anabaptist Christian church folks. Foxnews.com shared some of the considerations and reasoning behind why some Amish find e-bikes acceptable.
_ _ _
Send news to [email protected].