By Chris Moon
Sometimes, a story of growth is a story of recovery.
Such is the case at First Christian Church in Norfolk, Neb.—which had one of the highest growth rates in Christian Standard's 2022 Church Report, published in the current print magazine.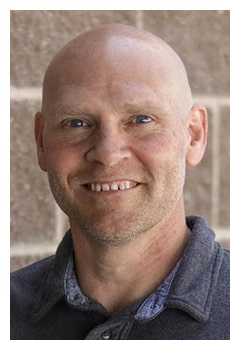 "I wouldn't say we grew as much as I would say we regathered," said Tim DeFor, the church's lead minister.
Before the COVID-19 pandemic swept the country in early 2020, First Christian Church averaged about 900 people in its weekly services. As with many churches, the bottom dropped out of FCC's in-person attendance following the health restrictions that gripped the country.
Over time, attendance has returned . . . and some of the strides were large ones.
From 2021 to 2022, the church saw 56.7 percent growth in its attendance, which made it the second-fastest growing "large" church surveyed by Christian Standard.
The church's attendance last year sat at 702 in-person and 122 online.
It has climbed even higher in 2023. In March, the church averaged 859 in weekly worship—oh so close to its pre-pandemic numbers.
"It's been consistent growth," DeFor said.
GOOD PANDEMIC EXPOSURE
First Christian Church, DeFor said, likely benefited from the opportunity for its services to be broadcast on regional television during the pandemic. After the start of the pandemic, a local television station headquartered in Norfolk offered to air FCC's services statewide.
That lasted for a year and a half.
The church got letters "from all over the place," DeFor said, and once things started opening back up, some of those viewers turned into attendees.
"At least they felt comfortable with us," he said. "I definitely know that gave us a high exposure. I can't help but think that had a positive impact."
DeFor said the church in 2022 focused on bolstering its programming. Full Sunday school returned, along with more Bible studies and small groups.
"The more opportunities you have to invite people back into relationships, it allows a broader spectrum of people to find their way back into community," DeFor said.
YOUNG FAMILIES, RECOVERY COMMUNITY
DeFor said the post-pandemic age demographic at FCC is younger, with more kids participating in Sunday morning programming.
He said the church also made the right move during the pandemic in not taking an adversarial stance toward local health mandates. Young families, who were "less caught up with the resistance or rebellion," appreciated that.
"They didn't experience that with us," he said. "We tried to approach it with grace and generosity toward all, instead of rebellion."
The church also has seen an uptick in attendance from the recovery community—those fighting through addictions to drugs and alcohol. The church now hosts a weekly citywide gathering for that community; DeFor says about 5 percent of the weekly gathering hails from that group.
Today, the church continues to grow—in even more substantial ways than simply attendance. As of a few weeks ago, there had been 31 baptisms so far in 2023, with another half-dozen planned.
"People are still very hungry," DeFor said.
Chris Moon is a pastor and writer living in Redstone, Colorado.
This is the second of several "Spotlight" articles we have planned to coincide with our May/June 2023 Church Report issue.