By Jeff Dye
Until recently, Independent Christian Churches were all I had ever known.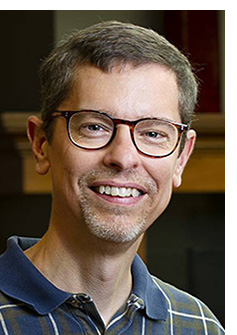 My parents attended four Christian Church colleges, and my father served among independent churches and ministries his entire working life. His final full-time service was with a Christian Church-affiliated nursing home, which had a chapel with a baptistery. My baptism there at age 11 surely puts me among the youngest ever baptized in a nursing home—anywhere!
After finishing high school, I followed in my parents' footsteps by studying at two Christian church schools—both different from the four they attended—and then I served two decades in Christian churches or related ministries.
Then COVID-19 hit. In the fall of 2020, as the world was emerging from the severest restrictions on gathering, my wife and I were church "free agents." I suggested we try an a cappella congregation I knew, Westport Road Church of Christ in Louisville, Ky. We jumped in, and two years later I joined the staff as involvement minister—a lifelong Christian Church guy now teaching, discipling, and worshipping in four-part harmony (including my weak efforts to keep up with the bass members of the praise team).
WHAT I'VE OBSERVED ABOUT SERVING IN AN A CAPPELLA CHURCH
Here are five observations from my experiences serving in an a cappella church.
I found genuine openness. At Westport Road, along with other like-minded a cappella congregations, instruments aren't a focal point, and they really aren't the enemy. And because instruments aren't a reason for a fight, I have found it refreshing that the worship services feel less about performance and volume. The result is the congregation is more easily engaged in worship.
I found a lack of legalism. Many in my present congregation grew up with very strict do's and don'ts, and as a result, they tend to navigate away from such a mindset. There is a gracious, open spirit that comes when we put our lives up against the gospel, and a freedom when we let the gospel lead. I have found that in my Church of Christ.
I have found that education is valued—in the pulpit and in the pew. I have enjoyed learning that a lot of folks at WRCC grew up going to the same schools (just like their Christian Church cousins). Many of our lay people have used their four-year degrees as stepping stones to more education—like law school, medical school, or other advanced work.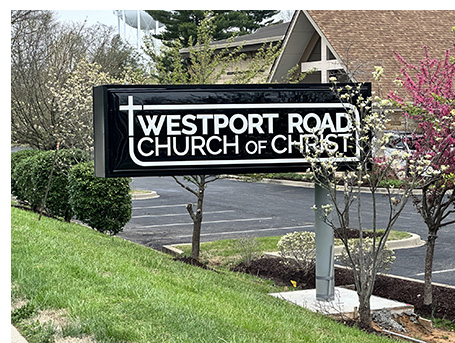 While some churches look at advanced education with suspicion, I appreciate that it has allowed me to deepen my well for study and teaching. Education does not have to be a pathway to elitism or a disengaged faith; instead, it can be a way to expand faithful service into important areas of our culture.
I appreciate that the church I now serve does not let the cultural calendar shape our Sunday worship or our efforts to unite in ministry. Previous churches I attended and served often used national holidays as an opportunity to celebrate our country. At times we incorporated the Pledge of Allegiance into the worship service when every other Sunday we pledged our allegiance only to Jesus. As a minister, I have faced questions about the importance of remembering Memorial Day, Independence Day, or Veteran's Day, but not once has anyone ever asked, "Why don't we remember Pentecost, the day the church was born?"
I believe we too often allow the culture to shape the church calendar, instead of the other way around. I love the opportunities that living in the United States provides, but I am convinced the worship service is not the place to celebrate country, war, or politics. They are not the reason we gather for worship, nor are they essential matters when it comes to faith. On our stage we simply display a cross.
Finally, I have appreciated and been challenged by the diversity that is developing at our church. The Churches of Christ in Louisville have been effective at taking root in the African-American community. This is the most diverse congregation I've had the opportunity to serve. This observation is more a commentary on the ethnic separation some churches still experience on Sunday mornings than a boast about any success at WRCC. But it's a start.
My wife and I recently had some folks over to our house for lunch, where White and Black people ate, talked, laughed, and shared openly together. It was just one step, but one that my church is helping me take more and more.
WHAT I'M LEARNING ABOUT FOLLOWING CHRIST AND LEADING IN HIS CHURCH
Westport Road Church of Christ is far from perfect, and Churches of Christ face some unique challenges. But serving on the staff of a Church of Christ is giving me the opportunity to listen and learn.
I'm learning what grace looks like in a church where many have experienced its opposite.
I'm learning there is an upside to scaled-down, simple worship that requires us to focus more on the connection we have in Christ rather than on cutting-edge content.
And I'm learning I need to keep learning . . . that unity happens only when we choose to sit at the same table and learn from each other.
My hope is that by "crossing the aisle" I've joined a conversation bigger than any one church among us. I know it has given me an opportunity to get a small taste of what Jesus prayed for in John 17.
Jeff Dye serves as engagement minister at Westport Road Church of Christ in Louisville, Kentucky.