By Chris Moon
Great Lakes Christian College has been busy cutting expenses and raising funds as it tries to remedy issues that caused it to be sanctioned by its accrediting agency. 
The Higher Learning Commission in November 2022 placed GLCC on a two-year probation, primarily for financial reasons. The HLC said the college in Lansing, Mich., lacked adequate financial resources and didn't have a comprehensive strategic plan to deal with its financial issues.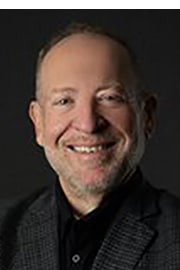 That put GLCC out of compliance with the accreditor's requirements.
Since then, the college has been working to trim its budget and to raise additional funds to fortify its finances.
"We just hit the road really hard," said GLCC president Frank Weller, who took charge of the college five months before it was placed on probation.
Weller said the college was able to cut its $4.2 million budget for the last fiscal year, ending in June, to net the college a $218,000 surplus. The college originally anticipated a $599,000 shortfall.
GLCC also has bolstered its enrollment. It expects its student headcount to grow by 8 to 10 percent—to nearly 200 later this fall.
The college also has raised more than $800,000 in donations.
"God is good, and people are generous, and our team has worked really hard," Weller said.
ON PROBATION
Great Lakes Christian College came under HLC scrutiny after that agency's 2022 audit of the school.
Weller said the HLC has 18 components that make up its annual audit, and the commission found no problem with 14 of those criteria, including the school's faculty, curriculum, and student outcomes.
"All the student-facing components they were really pleased with," he said.
But the financial side was a different story. Weller said GLCC's income wasn't matching its expenses, and the college had burned through a line of credit that left it short on cash. The HLC probation ensued.
In announcing the probationary status on Nov. 8, 2022, the Higher Learning Commission wrote (under "Next Steps"), "[GLCC] is required to provide evidence that it has addressed the issues that led to the sanction, no later February 1, 2024, in preparation for HLC's on-site evaluation no later than April 2024. In October/November 2024, the HLC Board of Trustees will determine whether the institution has demonstrated that it is in compliance with HLC requirements and whether Probation can be removed."
Facing sanctions by an accreditor can create multiple problems for a college. It can hurt the school in both student recruitment and fundraising, as students and donors are left wondering whether the college is viable long term.
Weller said GLCC first set about adjusting its budget.
A large share of its budget cuts took place in the athletic department. The college trimmed its travel-related expenses for its sports teams.
GLCC also bumped up fees for housing, food, and tuition, which hadn't been keeping pace with inflation.
To end the fiscal year with a surplus was a monumental effort.
"It was a tremendous turnaround," Weller said. "Just step one. We've got to continue that trend."
FUNDING THE MISSION
Today, GLCC is busy raising new financial support.
Weller said the college is making clear to potential donors—both churches and individuals—that nothing is wrong with how it educates students. The college simply needs additional funding.
Weller said if donors believe in the mission of GLCC and want to see it sustained into the future, they should step up to the plate now.
"Really, it's about funding the mission. It's the mission that matters," he said.
That pitch seems to be working.
Weller said the college set an original goal to raise $515,000 in new donations last year. The college revised that number upward to $680,000, considering the financial headwinds it faced.
But after the fiscal year wrapped up in June, the college had raised $845,000 in gifts. That comes on top of a $200,000 foundation gift and a $100,000 corporate donation.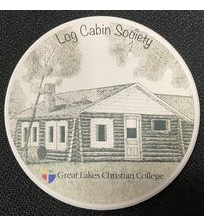 As part of its effort, the college in July added the 100th member to its "Log Cabin Society"—a group of donors who have pledged to give the college at least $84 per month, or $1,000 per year, for the next five years. The project has netted GLCC a combined $125,000 in financial commitments for each of the next five years.
The "log cabin" name references GLCC's roots. The college was founded in a log cabin in 1949.
"We're always trying to grow that group of people," Weller said.
Weller said he put 22,000 miles on his Subaru during the past year, traveling to nine states and preaching in dozens of churches.
He said the college didn't experience much reluctance from donors, despite the HLC sanctions.
"I think it's because we were able to communicate," he said. "We were just really committed to being as transparent as possible."
Weller said GLCC also changed how it approaches donors, particularly churches.
In the past, the college viewed students as its primary customers; the school worked to attract them and the tuition dollars they bring with them. Lately, Weller said, GLCC has viewed the churches as its customers.
The college, he said, exists to serve the church by producing Christian adults to work in ministry, both in the church and in the marketplace.
"The student is our product. The church is our customer," Weller said. "We exist to resource churches. . . . I think this has really resonated."
A LONG-TERM PLAN
As GLCC continues to right its financial ship—and work to get off HLC probation—it is keeping an eye on its future.
Weller said the college is dreaming of building a large endowment fund that will free it from reliance on federal student aid—something some Christian higher education officials are worried may dry up in the future.
GLCC also would like to offer more substantial merit scholarships to students, Weller said.
But right now, Weller said, the college has an endowment of just less than $1 million. To do what it wants to do, GLCC would need to boost that to $25 million—a "formidable number," Weller said.
But he said he believes there are 25 people in the Restoration Movement who could donate $1 million each toward that cause.
"It's just a matter of us finding those folks," he said, adding, "That's the long-term plan."
Chris Moon is a pastor and writer living in Redstone, Colorado.