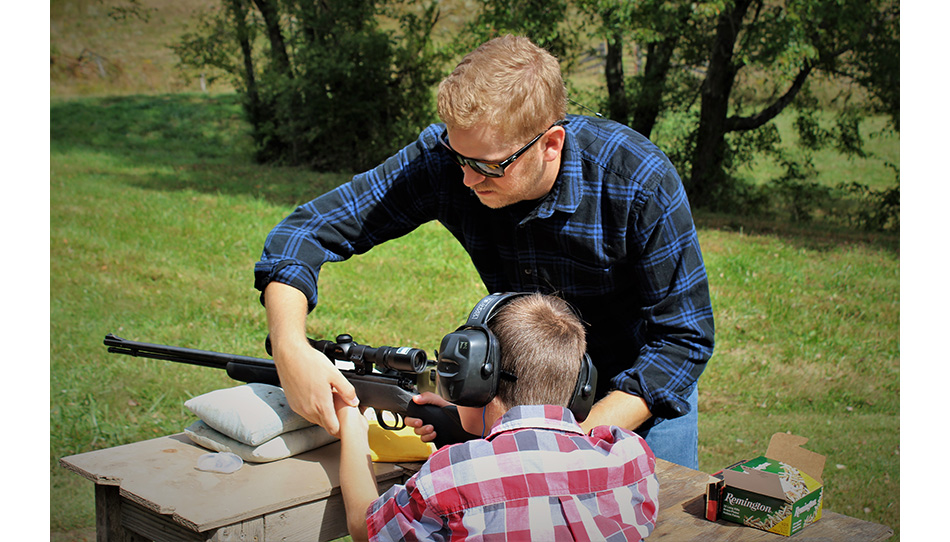 By Daniel Ross
A deer blind in eastern Kentucky is not the typical location for a pair of young brothers to learn the power of prayer.
"They were getting discouraged because we hadn't seen any deer," explained Jake Ratliff, co-founder of Hunt for the Gospel, a nonprofit ministry launched from relationships formed at Tollesboro (Ky.) Christian Church—nestled a few miles south of the Ohio River—and a local archery shop.
"Every time I go hunting, before I get in a blind or a stand, I always pray," Ratliff, 34, encouraged the boys. The lesson impacted one of the brothers. "I see his head go down and his eyes close and he just starts praying to himself. He was probably 11 or 12 so it was kinda cute, really. I see his eyes open and his head pops up and he starts looking. He just knew something was going to start moving in the woods," Ratliff recounted.
Seconds later a doe walked by them, much to the delight of the brothers.
"Of course, his [younger] brother moves and scares the doe away and he's back to being depressed again."
"Sometimes God just provides when you pray, brother," he told the boy. "You could see it in his eyes. Wow, this is the real stuff," Ratliff recalled.
BONDING OVER HUNTING, CONCERN FOR KIDS
Ratliff and Hunt for the Gospel co-founder Josh Hawkins, a 34-year-old co-owner of On Target Archery in nearby Mays Lick, Ky., met when Ratliff began his worship ministry at Tollesboro Christian Church, where Hawkins serves as a deacon. The pair quickly bonded over their love of the outdoors and hunting deer and turkey. They also noticed a disturbing reality about the boys and young men around them—many lacked dads or father figures who could teach them about God and how to live with Christlike character in their daily lives.
According to 2018 U.S. Census Bureau data, between 2016 and 2018, 9 percent of Kentucky children were being raised by a relative—more than double the national average of 4 percent.
"It's the times we are in," Hawkins explained. He said he began to notice many kids around him were being raised outside of church and with few moral guidelines. "You do that for a generation or two and it will show up in the home life." Hawkins knew kids needed the same type of example he found in his own father. This pushed him into action.
Hawkins and Ratliff, who still leads worship at the Tollesboro church and was recently named campus minister at Kentucky Christian University in nearby Grayson, developed a plan about using hunting as a ministry to give boys and girls tangible spiritual lessons they could carry into adulthood. That seed grew into the Hunt for the Gospel ministry.
BLESSING CHILDREN AND ADULTS
With men and women acting as guides, Hunt for the Gospel explains their mission as one designed to hunt, grow in faith, and live godly lives.
According to their website (huntforthegospel.com), "Every time we hold a big event, we have devotions led by their guides. Teaching them the Gospel and the love of Christ."
The ministry, while ostensibly for the benefit of youth, also gives adult volunteers the opportunity to use their passion for the cause of the kingdom.
Austin Ruggles, a 22-year-old guide, was baptized by Ratliff and has led kids on hunts for three years. He said he was "ecstatic" when asked to help. "I had always wanted to be a part of it. When Jake asked me if I had time, I said, 'It doesn't matter if I do or not—I'll make time. I'm all in.'"
Ratliff, Hawkins, and other volunteers like Ruggles begin the process by teaching kids ages 10 to 17 hunting and firearm safety via arranged Kentucky Hunter Safety Courses. Even with thorough lessons, guides maintain control of a single-shot rifle with one bullet until it's time to shoot.
Additionally, Hunt for the Gospel supplies clothing, blinds, licenses, and food for each weekend hunt. Boosted by donors and an annual auction, fall hunts are for deer and spring hunts are for turkey. All hunts end with a Sunday church service at Tollesboro Christian Church on what is deemed "Camo Sunday." Ratliff said the whole church dresses in camouflage that day so the kids don't feel strange about coming into worship gatherings in their hunting gear.
LIFE CHANGE . . . AND SOME HEARTBREAK
During hunts, participants are taught not only lessons on gun and bow safety, but also spiritual lessons such as appreciation for creation and God's provision via the harvesting of an animal.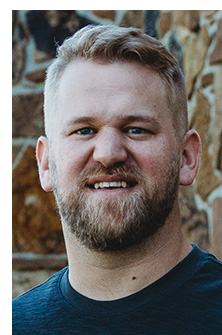 Since 2017, there have been a few baptisms and evidence of life change in the lives of participants. However, the reality of life is ever-present.
"It's been successful, but it's also been heartbreaking. . . . Anytime you get connected with youth that have troubling lives . . . ," Ratliff trailed off. "That's just ministry."
Despite challenges, fruitful relationships have been cemented. Relationships built by hunting are "just different," Ratliff explained. He hopes those bonds can continue to spread to the youth of Lewis, Mason, and Fleming counties—and beyond. Ratliff believes Hunt for the Gospel is something anyone can build upon. The co-founders and Ruggles all expressed a desire to see the ministry's mission spread.
"Do what you love and make it a ministry that thinks outside of the box and glorifies God," Ratliff encouraged.
"I would love to be able to spread it way further than just little old Tollesboro," Ruggles said. "We do it for the kids, not for us, [but] we get something out of it."
While teaching kids about prayer, creation, and provision via hunting is an effort in gospel seed-planting, Hawkins got to see the harvest in action as the excitable younger brother—who scared away the deer his older brother prayed to see—was baptized in church the following turkey season.
"It was pretty cool," Hawkins chuckled.
Daniel Ross serves as executive minister with Redemption Christian Church in southern Indiana.