Shawn McMullen has been named the 13th editor of Christian Standard. Jerry Harris, publisher of Christian Standard Media, made the announcement, adding that McMullen's name will begin appearing on the magazine's masthead with the January/February 2024 print issue.
McMullen succeeds Michael C. Mack, who died unexpectedly on Aug. 24. Mack had served as editor since the summer of 2017.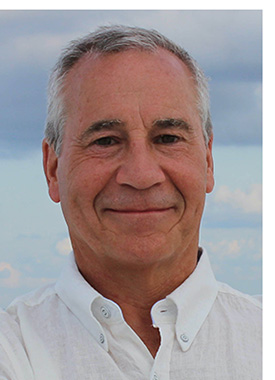 McMullen comes to this position with more than four decades of experience in local church ministry, parachurch ministry, and Christian publishing, including twice serving as editor of The Lookout, Christian Standard's longtime sister publication.
"While our hearts are heavy for the unexpected loss of our friend and coworker Mike, they are greatly lightened by the willingness of Shawn McMullen to step into this role," Harris said. "I loved working with Shawn when he edited The Lookout, and I feel truly blessed that he was willing to take up this mantle of ministry. Mike loved Shawn, as well, and I'm sure he would be greatly pleased with the choice. Please join me in welcoming Shawn as our new editor!"
McMullen worked for Standard Publishing as editor of The Lookout from 2001 to 2013. When The Lookout came under the umbrella of Christian Standard Media in 2017, he returned to the editor's post and served there for three additional years before accepting a role with the Christian Church Leadership Foundation in Cincinnati. 
"I'm honored to serve as editor of this historic publication," McMullen said. "When I think about Christian Standard's 157-year history, its impact on our churches, and its legacy of godly editors, I view this as a sacred trust."
McMullen attended Cincinnati Christian University where he earned a Bachelor of Arts degree in Christian Ministry and a Master of Arts degree in Theology. He has written or contributed to 10 books and authored dozens of articles for Christian publications. His most recent book is Coming Home to Holiness.
Mark A. Taylor, Christian Standard's former editor (2003-17) and longtime publisher, said he is "absolutely delighted" to learn of McMullen's new role with the magazine.
"I know of no one more devoted to the local church, more committed to prayer and Bible study, and more widely respected by church leaders," Taylor said. "His career-long love of writing, editing, and preaching has created a foundation for him to flourish in this new role."
McMullen was a founding member and director of the Energizing Smaller Churches Network and past chairman of the board at Christian Village Communities, both in Cincinnati. He serves as chairman of the board with the Kairos Benevolence Fund, which provides financial assistance to Christian church ministers and missionaries who find themselves facing a health or financial crisis. He also serves on the board of regents for Louisville Bible College. 
Christian leaders who have worked with McMullen praised the news.
Victor Knowles, president of POEM (Peace On Earth Ministries) and editor of One Body magazine, called McMullen "the right man at the right hour for the right job." 
"Shawn knows our heritage and history and has that irenic spirit of friendship and fellowship that is so important for this task," Knowles said.
David Empson, executive director of International Conference On Missions, said he is "thrilled" to hear the news. He praised McMullen's "godly spirit and heart for our Lord Jesus," and said his choice as editor is a "natural fit." 
Larry Monroe, president and CEO of Christian Village Communities, echoed that, saying McMullen's selection to lead Christian Standard makes "perfect sense." Monroe spoke of the respect he has for McMullen and of his appreciation for the new editor's "spiritual leadership" and service as a board member for the senior living communities.
David Pace, president of Kairos Benevolence Fund, observed that, "Shawn has faithfully served our Christian churches throughout his ministry career, both with the local church and during his time as editor of The Lookout. Mike left big shoes to fill . . . Shawn will do the job well!"
McMullen lives in Greendale, Ind., with his wife, Ree, and serves as part-time minister with Vevay (Ind.) Church of Christ.