By Laura McKillip Wood
Stacy Hollingsworth grew up in the mountains of East Tennessee and lived in Senegal for several years as a missionary. She then returned to the United States and worked as a forensic psychologist on violent crimes. Doing that work with the state, she saw firsthand how hard life can be for people with traumatic backgrounds.
As an adoptive parent of six children, she is invested in improving the lives of children in her South Carolina community. However, her vision for helping impoverished people who have experienced trauma expanded when she visited Kenya for the first time in 2015.
Participating in a medical mission there, she saw firsthand how lack of resources affects families in poverty, and she dedicated herself to helping people in whatever ways she could. This medical ministry also used the opportunities provided by contact with patients to start a church plant and outreach into the communities where it worked. After first helping meet people's medical needs, they began ministering to their spiritual needs.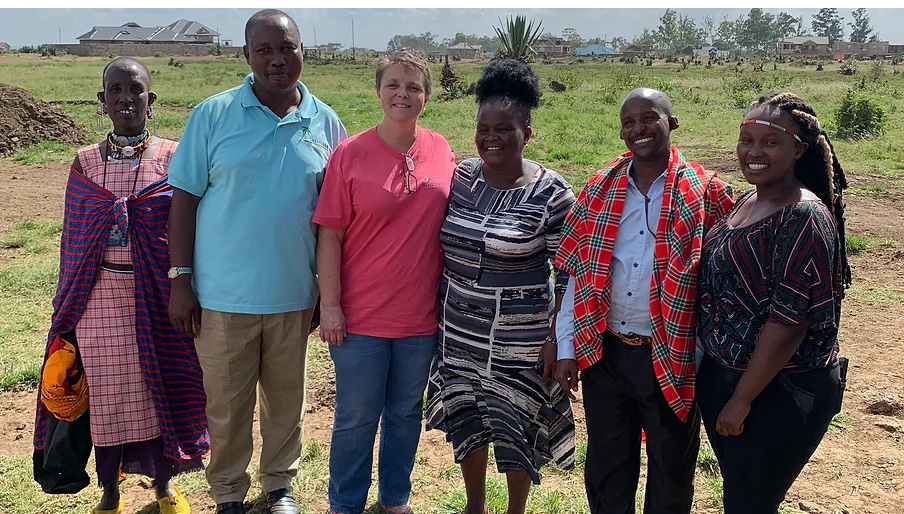 The Needs of Women and Children
It wasn't until Stacy participated in a women's symposium in Kenya, though, that she was led to help people affected by human trafficking. She learned that the average Kenyan woman lives on $2 a day. With that $2, she must find a way to feed and clothe her family. These women are trapped in a system of poverty; many feel helpless and turn to child trafficking as a last resort. Additionally, many greedy people exploit these families and their vulnerable children. The problem is widespread.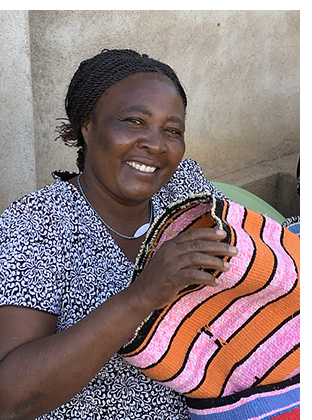 "Over fifty children a week are trafficked," Stacy says.
According to the State Department, "In 2020, an international NGO [nongovernmental organization] reported there are between 35,000 and 40,000 victims of sex trafficking, including child sex tourism, in Kenya, of which approximately 19,000 are children."
Some of these children are exploited by Kenyan people, while other children are exploited by foreign tourists who take advantage of sex-trafficking opportunities.
Stacy felt moved to dedicate herself to helping women and children stay out of sex trafficking. From her unique perspective as a person of Native American descent, she has seen that donations of money alone do not solve problems for people in poverty, so she brainstormed ways to empower women to increase their incomes. Stacy knew that many Kenyan women are skilled artisans who make beautiful bags, jewelry, and other items, but do not have places to sell them.
"They would go and sit all day in the market, sell nothing, and then had to return home, where the workload was heavy," says The Esther Project Shop website. Demand for artistic goods is not high in a culture where many are just trying to survive. Many of these women ended up with double the workload—making their handcrafted items, trying to sell them to meet basic survival needs, while still maintaining a household.
Stacy wondered how to connect artisans in Kenya with people in the United States who would love to purchase their handmade items. Three years ago, she began a nonprofit that did just that, and The Esther Project Shop was born. The shop brings handmade items from Kenya to the U.S. for shoppers to purchase. The team started with five Kenyan artisans, and the effort now involves more than 250!
In the process, through the ministry's efforts, the artisans' quality of life has improved, and they are now able to provide food, safe housing, and education for their children. They also are more involved and connected with Christians in their community.
A Village Participates
Even though Stacy started working mainly with women, she quickly saw limits to what women could do in their culture. Women cannot participate in some jobs, and even educated women still must remain conscious of their place in a male-dominated culture.
One village heard about Stacy and contacted her to propose a new facet of the work. This village struggled financially, but they had access to soapstone. They offered to mine soapstone and create carvings from it. Women cannot do this work in their culture, and the men in the village wanted to use their skills to support their families and grow the ministry. This village also saw the need for protection and education for children removed from sex trafficking. Village leaders agreed to donate land to build an orphanage for these children. They also partner with a school of 600 where girls are trained in tailoring. When they graduate, they can support themselves and their families and thus break the cycle of sex trafficking and abuse in this village.
Stacy and her coworkers in Kenya monitor all the work being done by artisans to ensure it is their work alone and no slave labor is involved. They know it is possible for American groups to unknowingly support systems that promote slavery and trafficking, despite their good intentions and desire to help, and Stacy does not want to blindly support people who exploit their fellow Kenyans. She is happy the artisans she works with do their own work and support their families and communities with the money they earn.
Since it began, The Esther Project Shop has progressed from shipping goods for sale in the United States in suitcases to shipping them in containers. Stacy's vision for the ministry is that it will continue to grow and will expand outside Kenya. The need is great, and Stacy and The Esther Project Shop are there to meet it as much as possible.
Learn more about The Esther Project Shop ministry at https://www.theestherprojectshop.com.