Dr. Daniel Overdorf is set to succeed Tommy Smith as president of Johnson University in Knoxville, Tenn., on July 1, 2024. Overdorf, a 1995 graduate of JU, has taught at the school since 2005.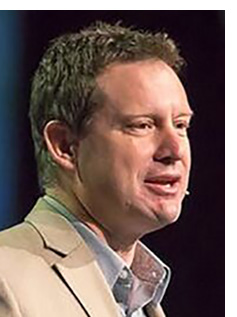 "Since 1893, Johnson University has equipped students who have carried the truth and grace of Jesus Christ around the world," Overdorf said via Johnson's website. "I am humbled to serve as the university's eighth president, and honored to serve alongside the Johnson community as we further our rich legacy and extend our global mission into the next generation." 
In addition to teaching, Overdorf has served in the local church, written books, and held administrative roles.
After graduating from Johnson, Overdorf served as associate minister with Second Church of Christ in Danville, Ill., and then as senior minister with Fayetteville (Ga.) Christian Church from 1998 to 2005.  
Overdorf currently serves JU as a professor of ministry leadership and the director of preaching programs. From 2011 to 2018 he also served as dean of the School of Congregational Ministry.
After earning a BA in preaching from Johnson, Overdorf received an MDiv in Leadership Ministry from Lincoln (Ill.) Christian University in 2001, and a DMin in Preaching from Gordon-Conwell Theological Seminary in 2005. He is the author of five books on preaching and ministry as well as the novel A Death Well Lived, a 2020 Illumination Books Award Winner. His most recent book, Preaching: A Simple Approach to the Sacred Task, earned an honorable mention for book of the year in Preaching Magazine. 
Overdorf currently serves on the boards of Church Partners of the Smokies and the Three Rivers Collaborative and on the management oversight teams of church plants in Boone, N.C., and Manchester, N.H. He and his wife, Carrie, have two sons and one daughter. 
"As an institution whose degrees are designed to extend the kingdom of God among all nations, the president of Johnson University must above all else demonstrate a commitment to that mission through his or her own educational pursuits, career choices, and personal conduct," said Dr. Rick Woods, chairman of the Johnson University board of trustees. "Dr. Daniel Overdorf has done that in a life devoted to 'telling the story,' as he likes to put it, 'with pen and pulpit.' The trustees of Johnson University have the utmost confidence in his ability to lead the 130-year-old school as its eighth distinguished president." 
This past June, Tommy Smith announced his intention of retiring as president on June 30, 2024, due to health challenges (polycystic kidney disease and multiple myeloma). He has served as president since 2017.