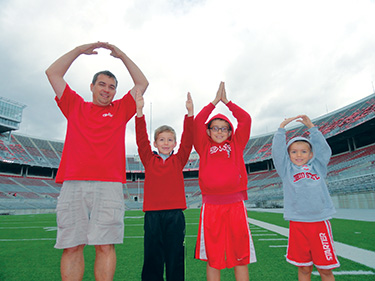 BEN SIMMS
Executive vice president
and chief operating officer,
Lifeline Christian Mission,
Westerville, Ohio
Vision. Passion. Humility. These are three qualities that come to mind when I think about Ben Simms.
I believe his vision for ministry is God"s vision because it includes the entire world. An ever-increasing number of people are called "visionary," but their vision is often limited to one concept, project, or area of ministry. Not so with Ben Simms. He is able to see potential and possibilities when others focus solely on the obstacles and difficulties accompanying any opportunity.
Passion is an indispensable attribute in ministry, but unbridled passion is potentially abrasive. This young leader has the fervor needed to lead a ministry both in good times and difficult times. His intensity is tempered with humility, producing a leadership style that inspires others to follow.
Through him, God is enticing the church to accept challenges that are often uncomfortable, and stirring it to welcome ministry opportunities when the natural inclination may be to "take a pass." With the influence of Ben Simms, the future of the church will include abandoned comfort zones and new people groups hearing the story of God"s glory, grace, and love for people.
""Reggie Hundley, executive director, Mission Services