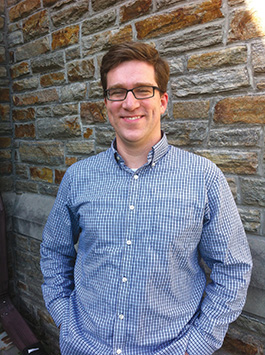 ETHAN MAGNESS
Pastor of spiritual formation and
director of Semester in Ministry,
Mountain Christian Church,
Joppa, Maryland
Ethan Magness is difficult to describe. He was a math major and an athlete (swimmer). He is an intellectual and he pours himself into people by throwing parties. He really isn"t into sports but
annually joins our NCAA basketball brackets contest and almost always finishes in the top three.
As pastor of spiritual formation, Ethan is a gifted teacher who launched GrowingU at Mountain Christian Church to teach Scripture and discipleship, but he focuses on training small group leaders and teachers rather than doing everything himself. He offers intensive Bible weekends and divides the teaching load among other staff and lay leaders in order to broaden our teaching base.
Ethan also pours himself into the next generation through the development and leadership of our Semester in Ministry program with Milligan College. Students spend a semester as part of our staff, serving in ministry, while continuing as full-time students at Milligan. We"ve trained 32 interns so far.
Ethan also serves as part of our teaching team, regularly participating in the preaching rotation at Mountain. He also serves as an area leader (senior leadership team). Ethan has always been a "whatever it takes" member of our team, stepping in to provide leadership of our young adults ministry and of our student ministries during key intervals.
""Rob Kastens, executive pastor, Mountain Christian Church, Joppa, Maryland