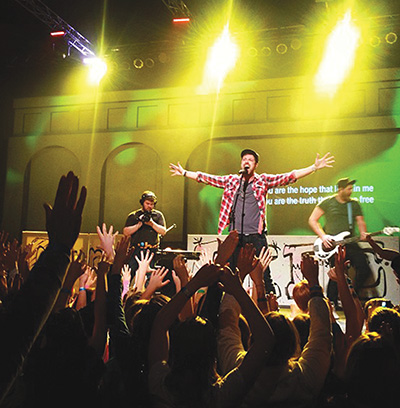 JORDAN HOWERTON
Jordan Howerton Band
Jordan Howerton is on a worship mission.
Jordan grew up in the church, the son and grandson of preachers. Leading others to the feet of Christ in worship came naturally.
As leader of the Jordan Howerton Band, Jordan has been serving the church for more than six years. While the band is emerging as one of the nation"s most sought after, authentic, and energetic worship bands, what sets Jordan on a path of influence as a leader is easy to identify. To Jordan, leading, singing, writing, playing, and recording are not achievement arts. They are merely resource skills best used to draw believers closer to Christ. The passion to know more of the one, true, living God and to call and help others do the same is his and the band"s clear mission of worship.
Jordan"s authentic leadership is seen onstage and offstage, and his ability to build relationship and community with believers young and old is the fruit of that authenticity. It"s not about the music, it"s not about the crowd, it"s not about the moment""it"s about Jesus. Jordan"s commitment to that mission makes him influential.
""Chris Jefferson, vice president of organizational advancement, Christ In Youth