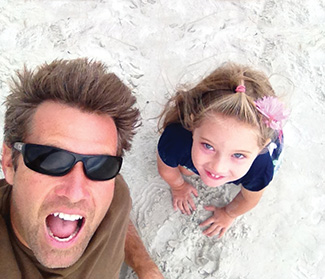 JUSTIN MILLER
Lead pastor, 
Real Life Christian Church, 
Clermont, Florida
If you asked Justin Miller how he plans to influence ministry in the coming years, he"d likely shrug his shoulders and respond quizzically, "I don"t really know. I guess we"ll just keep doing what we"ve been doing." And precisely what have Justin and Real Life Christian Church been doing?
Well, over the past dozen years, Justin and the Real Life team have sensed a call to revitalize declining""or downright dead ""churches through an endeavor they call Vision Orlando. It started with their home campus in Clermont, where Justin grew up and became a Christ follower. Justin developed a deep love for his home congregation, so when he eventually transitioned into the role of lead pastor there, he prayed that the church""which had slowly stagnated""would become a place where a community of real people could experience real life in a real way. And God honored those prayers.
Real Life grew from a core group of a few dozen people to a crowd of several thousand in less than a decade, and now the church is influencing the entire Central Florida region. Two struggling churches in the area that merged with Real Life saw their collective attendance increase from fewer than 100 to more than 600 in just over two years. A third new Real Life campus was added in February 2013, with another one slated to be added later this year.
While it"s exciting to witness staggering growth and successful new campuses, Â Justin is quick to point out the results that really matter: transformed lives . . . and lots of them.
""Mike Kocolowski, chief operating officer, Christian Financial Resources and director, Florida Church Partners