By Mark A. Taylor
"Let It Go" is more than the title of a worldwide pop hit song introduced in Disney"s blockbuster film Frozen three years ago.
According to Glen Elliott, "let it go" also makes a good theme for every Christian leader, indeed for every Christian.
He shared his heart on the subject of humility in a moment for Bible study and prayer at this year"s annual Christian Standard contributing editors retreat last week. He reminded us that both James and Peter admonish us: "God opposes the proud, but shows favor to the humble." He quoted Proverbs 16:18 ("Pride goes before destruction") and Proverbs 8:13 (God says, "I hate pride.").
The core meaning of humble or humility is "lower," he told us and said that very few are naturally humble. Instead, humility is a choice, and this is where "let it go" applies.
"Humility is the lowering of self. It is the letting go of something dear""power, influence, position, status, honor, time, money""for the sake of others," he said. "Humility is letting go of whatever you have in order to make somebody else successful."
But too few choose humility. Politicians and presidents try to impress with talk of their own accomplishments and their opponents" failures. Infighting and turf-protecting undermine progress in every enterprise, from corporate offices to the halls of academia. Again and again, leaders measure success not by service to others but by lauding and looking after self.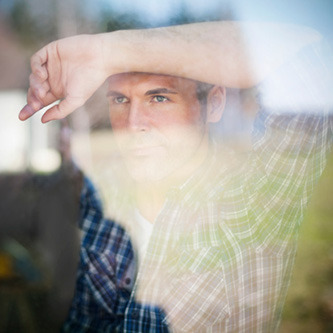 Unfortunately, this same syndrome can also play out in the local church.
Again and again we hear of standoffs between elders and ministers, each insisting on their own way, each accusing the other of faulty vision or wrong motives. Pride not only divides churches but also hampers parachurch ministries and breeds conflict among missionary teams. In fact, if you look for the cause of most dysfunction in the church""and also, by the way, in government or education or business or individual families""eventually you"ll come to pride. Pride stops us from listening, keeps us from learning, and doubles the difficulty of our leading. No wonder God hates pride.
Glen, a former missionary now serving as lead pastor with Pantano Christian Church in Tucson, Arizona, gave us two examples to move us toward humility.
One is Jim Collins, who, in his leadership classic Good to Great described "Level Five" leaders as those who were bold and humble. The two qualities are not mutually exclusive. According to Collins: "These leaders looked out the window, not in the mirror."
Second is the best example, Jesus himself, who was willing to "let go" of his rights to power, safety, and honor. He "did not consider equality with God something to be used to his own advantage; rather, he made himself nothing by taking the very nature of a servant" (Philippians 2:6, 7).
"It has always been through humility that God has overcome," Glen said.
None of us has been asked to set aside as much of ourselves as Jesus did. But each of us can identify moments when we allowed ourselves get in the way of our service. Glen Elliott"s advice to the leaders gathered for our contributing editors retreat makes an apt motto for any of us seeking to serve God: "Let it go."