By Mark A. Taylor
Bob Russell spoke, as he has before, about his love for our "tribe," the Christian churches in the Restoration Movement. He was speaking at the November 18 launch of the Center for Church Leadership during the International Conference on Missions, and he told how his commitment to the Restoration Movement grew and deepened during the years of his ministry at Southeast Christian Church in Louisville, Kentucky.
It was an apt challenge, because the Cincinnati-based Center has embarked on an ambitious, multifaceted program to develop leaders and strengthen Christian churches.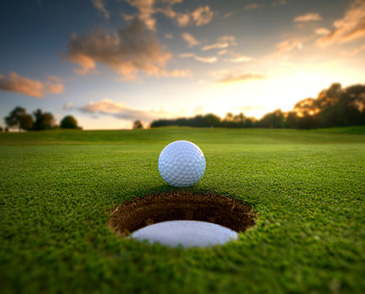 I appreciated the testimony, but it was Russell"s opening illustration that has stuck with me most. He spoke of his opportunity to accompany professional golfers as they participate in tournament competition. He told us how these men, some of the most successful, best-known, wealthiest athletes in the world, spend the morning before the tournament begins. They practice their swings and their putts, Russell said. They concentrate on perfecting every aspect of their performance, because they know shaving just one stroke off their game can bring them many thousands of dollars.
The application is obvious: the work of Christian leaders is infinitely and eternally more important than a golf game and its rewards. And all of us can do better.
I was repeating this to Tony Twist, president of TCM International Institute, in the exhibit hall later in the weekend. And he immediately saw another application in the golfers" routine.
"They"re concentrating on the basics," Twist said. And he mentioned the large number of failed leaders he"s known who said they had long ago quit their practice of daily Bible study, prayer, and meditation.
The Bible says, "Come near to God, and he will come near to you" (James 4:8). But it"s easy to take this for granted. Another analogy: some make the same mistake as the sufferer with bipolar disease. He takes his medicine and feels normal""so good, in fact, that he decides to quit taking the pills. And soon he"s as sick as ever.
We ignore the basics of our relationship with God at our peril. And we ignore the basics of our calling""improving our skills and understanding as preachers or parents or everyday Christian witnesses""at the peril of our families and the church.
Like a professional golfer, we never outlive the need to rehearse the basics. We can always do better. And better is exactly what many are depending on us to provide.