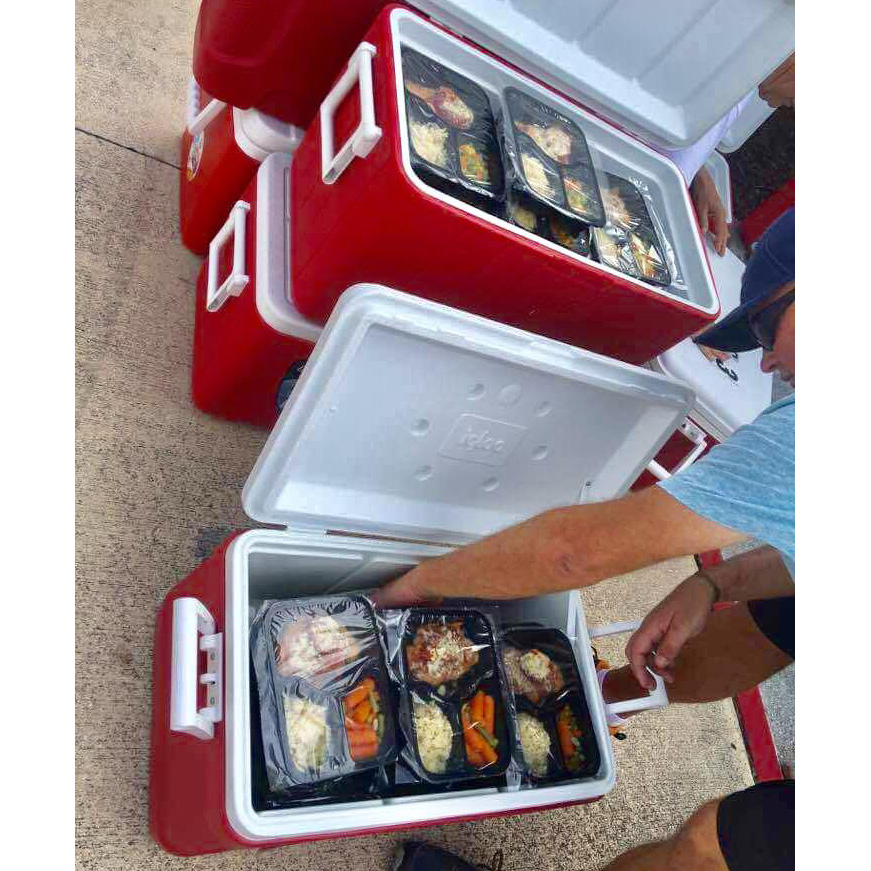 Florida Church Responds to Irma
As Hurricane Irma spun through the Caribbean, Floridians boarded up houses and businesses, filled sandbags, and prepared for the worst. Some evacuated. Many prayed.
New Day Christian Church in Port Charlotte, which is on the Gulf Coast, prepared to serve their community in the name of Jesus.
"We have a relationship with the county," said Rusty Russell, lead pastor at New Day. "They basically took over our building as a shelter for oxygen-dependent patients." Charlotte County provided a big generator so that the people who require electricity for their lives and well-being could be cared for. Russell said, "We have some wonderful volunteers who serve the [people at] the shelter by fixing food and cleaning the building, and they really pastor the people."
On Saturday afternoon, September 9, when it looked like the storm was moving up the Gulf Coast, the county shut down the shelter and moved everyone to another location because the church building is on a flood plain. On Monday, September 11, when the storm didn't hit the church, they moved many of the same people back. "They were so glad to come back because our people treated them so well," said Russell.
One of those who returned was a man who was in Hospice care. "This guy had been a pastor back in the day and his wife was with him," said Russell. "He passed away Monday afternoon at our church, and our folks rallied around that wife, prayed for her, and ministered to her, and she was so thankful that he was able to come back . . . and die in the church! That brought her great peace; he loved the church."
Russell talked about the many opportunities they've had to minister to people over the last few days. The church organized and sent out crews to help people put up shelters, take down shelters, and clean up yards. Russell said he and others went to Bonita Springs where Jeff Chitwood is senior minister at Anchor Christian Church. New Day's team helped feed the firefighters there because they had worked so hard in the midst of the devastation in the area. They also traveled to other churches, such as First Christian in Arcadia and Lehigh Acres Christian, which, Russell said, "got hit pretty hard, but they're doing a great job ministering to people."
"We're going to need help over the next few days as people come back and check out their homes and find different needs."
What kind of help?
"We really don't need bodies and supplies," said Russell. But some of the churches could use cash donations that they can use for benevolence help. With cash donations, churches can purchase generators and ice, two items that have been needed. They can help people rebuild their homes. Russell says that would be a lot more beneficial right now than people coming down and trying to serve.