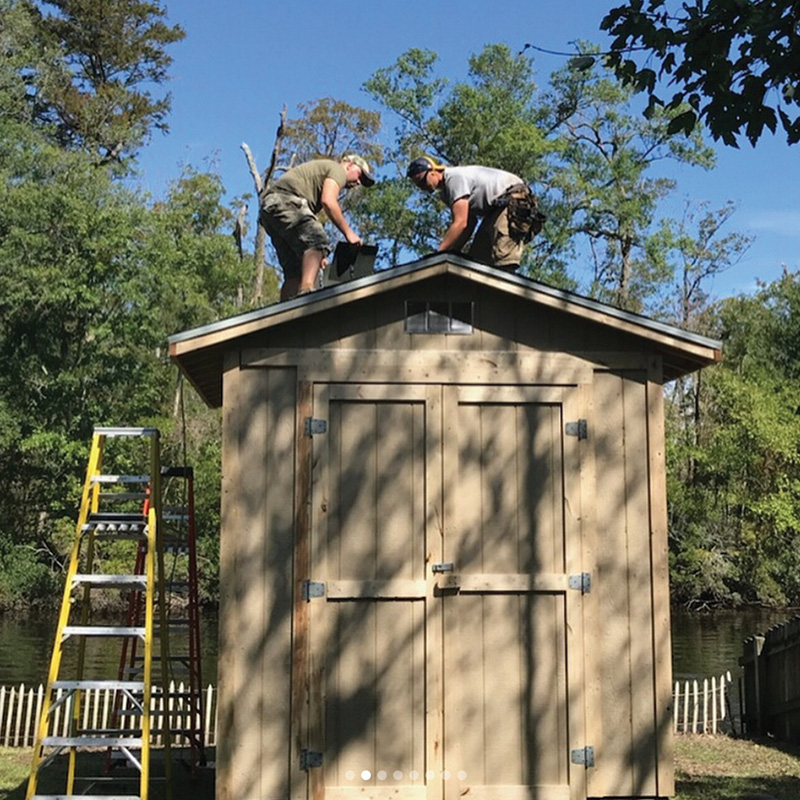 SPOTLIGHT: Two Rivers Church, New Bern, N.C.
Uniquely Positioned to Help the Community
By Chris Moon
As Hurricane Florence tore across North Carolina last September, Two Rivers Church in New Bern was at the center of it all.
Thousands of homes in the city were severely flooded. People were coping with major damage to their homes. A massive reconstruction effort was about to launch.
And Two Rivers Church was in the right place at the right time—at least that's the way lead minister David McCants views it.
"It's given us an opportunity to be the church we say we are," McCants said. "If we say we love God and love each other and love our community, then we better get out there and help."
In 2013, the church, which is now 10 years old, purchased land that was once home to a building supply company. The property included multiple warehouses and outbuildings.
The church was unsure how to use those facilities at first, but eventually worked out an agreement with International Disaster Emergency Service to use some of that space for construction of sheds used during disaster-relief efforts.
So, when Hurricane Florence struck, the undamaged church was uniquely positioned to help the community.
"God has worked through kind of a unique property," McCants said.
After the storm, church volunteers sent out about 60 sheds into New Bern and nearby Jacksonville, N.C. (A shed serves as a dry place to store items that can be salvaged from a home.)
But that just scratches the surface of Two Rivers Church's involvement in the recovery effort.
After the storm, while walking through a neighborhood under two feet of water, McCants met a young woman whose home was flooded and had no one to help.
Within hours, volunteers from the church were on site. The church "mucked out" hundreds of homes—removing flooring, drywall, and water-soaked possessions to allow people to start rebuilding.
The church expanded its efforts by hosting work teams from Sharing Hope Ministries, a Pennsylvania-based disaster-relief organization. For seven months, teams from churches across the country stayed at Two Rivers Church and did construction projects in New Bern. The church fed workers three meals per day.
A volunteer contractor at the church led in organizing projects and allocating some of the $400,000 in donations the church received.
The church's message to the community, McCants said, has been one of sharing God's love, with no ulterior motive
"This is who we are and who we're called to be, and we tried to live that out," McCants said. "At the end of the day, in spite of our weaknesses, God has been revealed as strong."
Chris Moon is a pastor and writer living in Redstone, Colorado.