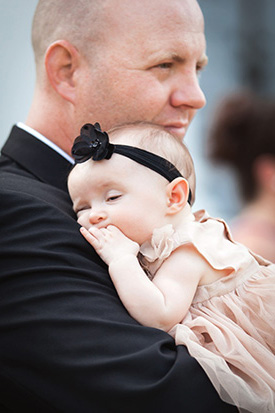 BRAD PRUNTY
Lead planter,
The Westline Movement,
Community Christian Church, 
Naperville, Illinois
During his senior year of college, Brad Prunty and two of his classmates came to a church planting agency I serve and said, "We want to plant a church here together." We hated to disappoint them, but it was clear they needed some seasoning and experience, so we turned them down. But Brad didn"t give up (nor did his friends). After working his way through the "followership" path at Community Christian Church in Chicagoland, Brad progressed to become the congregational leader of what is now a very strong part of this multisite megachurch. Just four years after planting CCC"s Plainfield site, Brad has led the Plainfield congregation to become self-sufficient and recruited his replacement. He"s begun again and is leading a new planting movement of churches along Chicago"s West Line (the Union Pacific""West Metra Line, to be exact), beginning with a church at Glen Ellyn.
Brad is a relational leader who works very hard and inspires his team to reach for the high calling. The Plainfield congregation has become one of CCC"s most generous. Brad has a big vision for the kingdom and is the kind of leader who gives you the sense he will make God"s dream come true for many hundreds. And, in the face of character bankruptcy that plagues our culture, Brad is a husband and father to make all of us proud. His tenacity as a church leader parallels his commitment to Anne and their family.
And both of his buddies are also making a difference in ministry. It was a good graduating class.
""Brent Foulke, mobilization executive, Stadia