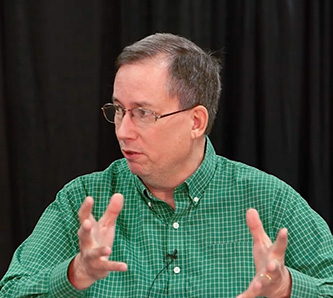 John Mark Hicks tells what thrills him when he looks at the Christian churches and churches of Christ. "We need an infusion of church-planting enthusiasm among the a cappella churches of Christ," he says.
In this exclusive interview with Editor Mark Taylor, he explains the trend he sees with Baptists and Stone-Campbell churches coming closer to each other on the position of baptism. "Does God do something through baptism?" Answers to the question are creating new dialogue.
See the interview here.