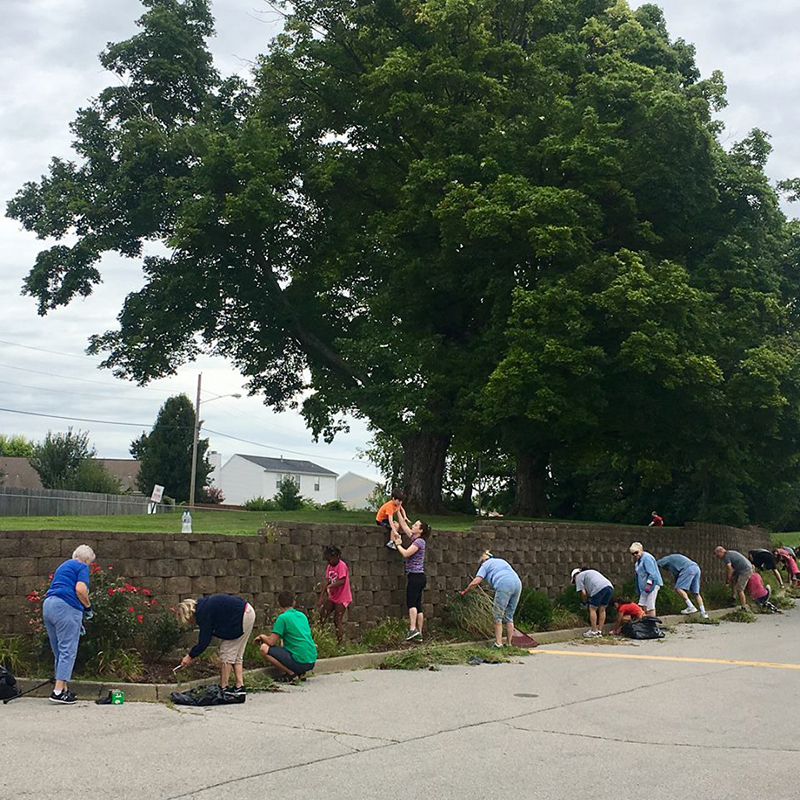 Why Our Church Worshipped on 31 School Campuses Last Sunday
By Michael C. Mack
Last Sunday I worshipped with a steel rake and a pair of pruners. I was not alone.
At my church, Northeast Christian in Louisville, Kentucky, 2,069 volunteers gathered Sunday morning at 31 local schools to help get them ready for a new school year.
Church members showed up with gloves, wheelbarrows, yard tools, paintbrushes, and their various spiritual gifts to work together as the body of Christ. One guy, a farmer, brought his tractor to the school where my wife and I served. We pulled weeds and mulched garden areas, trimmed shrubs, painted lines on parking lots, cleaned windows, organized shelves in classrooms, and more. (See the one-minute video on Vimeo.)
Why would we do this? It started with the church's vision: to "boldly change lives now." Everything this church does emanates from that, and our "School Blitz" was no exception. Northeast has come to be known as the #lovetheville church, and that has become more than a hashtag or slogan. The theme for the day was, "Small things done with great love will change the world." Lead pastor Tyler McKenzie explained, "Faith isn't Christian if it's not expressed through action. What you know is important, but what you do with what you know makes the difference."
Many of us wore our "Jesus Is Why" T-shirts. Those shirts concisely communicate the reason we chose to step out of our comfort zones (and our building) to serve our community. We responded to Jesus' admonition to be light in the world and his example of being a humble servant. We served to point people to Jesus.
While we made an impact on our community last weekend, our church members may have been changed the most. We learned by doing what we could never learn by merely sitting in a church building listening to a sermon.
I share my church's actions because I think it represents the values that several articles in our August issue discuss. Tom Harper wrote, "Hitting the Target: Measuring Success Through Outputs." One value for churches mentioned is the "shift from focusing on resource inputs to outputs, such as delivering on the mission and making a lasting impact." Our church did just that, focusing on delivering on our mission through our activity.
I also think our church leaders are leading through core values, as Leigh Ellen Mackenzie discussed in her article. Core values, says Mackenzie, help you answer the question, "Why do you do the things you do?" Northeast chose to serve in 31 schools rather than meet in our church building last Sunday because we love our community. One of our six core values is, "The church is a bridge to the community and beyond."
No, we didn't "go to church" last Sunday; instead, we practiced being the church. We held a worship service all over the Louisville area, giving glory to God by serving our city. Tyler McKenzie was just one of more than 2,000 people preaching a message of love to our community.
Jesus is why.