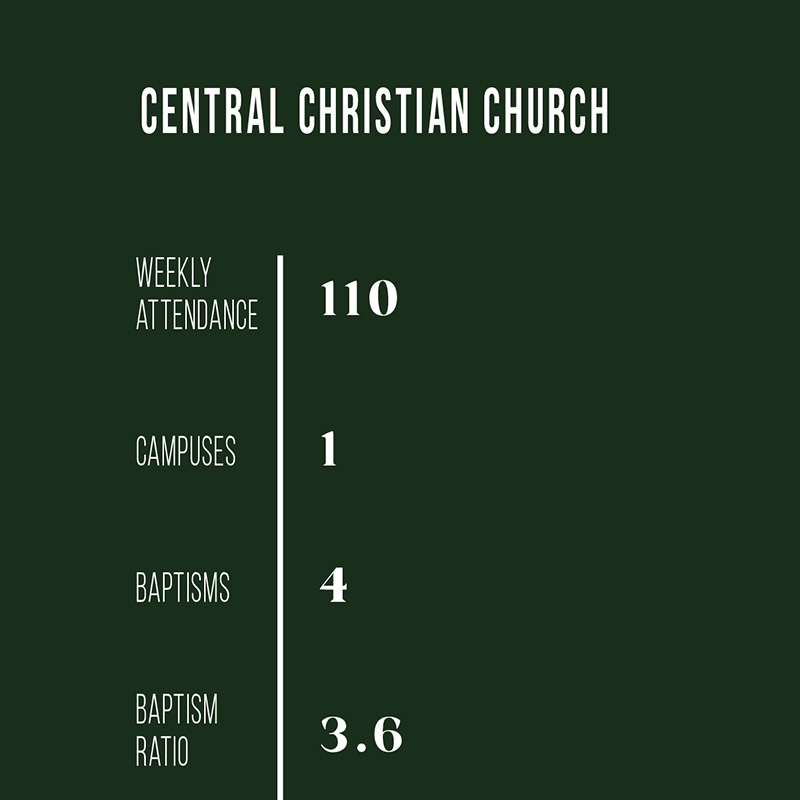 SPOTLIGHT: Central Christian Church, Richardson, Texas
Texas Church Takes on 'Guest-Ready' Initiative—and Grows in the Meantime
By Chris Moon
Central Christian Church in Richardson, Texas, knew it had its work cut out for it.
The 55-year-old congregation had gone through hard times. In 2017, declining attendance had left just 80 people in the pews, down from more than 200. Financially, the church was struggling. It needed a pastor. And its building had some deferred maintenance needs.
"They were very demoralized," said Philip Claycomb, the church's senior pastor.
Claycomb, who also leads Nexus Church Planting & Leader Care, began working with the church quarter-time in June 2018. The congregation had a new set of elders who were intent on turning things around, he said.
The first task, though, was to get ready to grow. And so Central Christian Church, located in a suburb northeast of Dallas, launched its "guest-ready" initiative.
The aim was to make the church inviting for newcomers. Chuck Supan, a church elder, said there have been two emphases to the project: people and place.
Leaders chose to focus first on updating the aging building, which still had carpet dating to 1989, the year it was built.
"It was pretty bad," Supan said.
An interior decorator helped create a to-do list, which elders entrusted to a committee to work on. The church used fifth-Sunday offerings from 2019—$36,000 in all—to help pay for the building improvements.
"We're happy that the congregation trusts us, because the giving didn't really decline, which is nice," Supan said.
Today, the church's foyer has been enlarged, and all the flooring in the building has been replaced with new carpet and vinyl. The church is working on interior signage and décor, trying to warm up the building's atmosphere.
Eventually there will be improvements to landscaping and a new street sign, Claycomb said.
As the building has become more "guest ready," the church has grown. Average attendance climbed to 110 in 2019.
This year, greater attention has turned to the people of the church, with elders laying out a three-step strategy for church members to make themselves "guest ready."
First, members will expect God to do more.
Second, they will remember that lost people matter to God and that a healthy church will grow.
And third, they will be the best neighbors they can be. They will live "questionable lives" by conducting themselves in a Christlike manner and serving their neighbors, inducing conversations that lead naturally to evangelistic opportunities.
So far so good, Supan said. "We're seeing people all getting on the same page."
As the work continues, Claycomb credits the church's elders for their willingness to try new ideas, and turning loose of some control to those who wanted to serve. He also credited the congregation for their willingness to help out where needed.
"It's a good story," Claycomb said. "It's a story, hopefully, of redemption."
Chris Moon is a pastor and writer living in Redstone, Colorado.