This article acknowledging the contributions of "denominationalists" received much positive feedback from readers in the weeks following its publication 55 years ago.
_ _ _
Our Debt to Denominationalists
By James G. Van Buren
February 6, 1965; p. 9
We are, much more than we sometimes realize, indebted to denominationalists. By "we" I mean those of us committed to the Restoration ideal, who delight in designating ourselves as "undenominational" and as "Christians only." By "denominationalists" I mean those who have not been aware, as far as we know, of the sinfulness of denominational divisions and who would be considered by us as deficient to that extent in their Christian awareness.
It is easy for us to become spiritually arrogant and provincial. We may, in Paul's words, become similar to those who, "measuring themselves by themselves, and comparing themselves among themselves, are not wise" (2 Corinthians 10:12). It is not difficult to forget that piercing Pauline question, "What hast thou that thou didst not receive?" (1 Corinthians 4:7). I have no wish to find fault with the positions taken in our movement across the years, [however] . . . there are several matters which we must consider as we make our witness. . . . We are not possessors of a spiritual self-sufficiency, but are debtors for much of our achievement to the faith and work of others—mostly denominationalists. We must be ready, with Paul, to preach and witness; but we must, also with Paul, recognize that we are debtors.
THE BIBLE IN ENGLISH
The pioneer translator of the Bible into English was John Wycliffe, a Roman Catholic priest!
Further, the King James Version of the Bible, which is still adhered to by large numbers of our people (in spite of Alexander Campbell's objections to it) was translated by a group of men who were largely members of the Church of England. . . . When the whole work was completed it was subject to final review by twelve men, of whom six were bishops of the Church of England. . . .
Our Biblical indebtedness to the Anglicans has not ceased, for many of our people are very fond of the translation of the Anglican rector, J. B. Phillips. The New English Bible also was translated by denominationalists.
It should bring us up short to realize that for the very Scriptures which we quote in our language we are indebted to others. It would seem that we should approach such persons to correct them with a seeming modesty and diffidence, without in the least, of course, modifying our testimony.
HYMNS AND SPIRITUAL SONGS
If all the hymns by denominationalists were to be expunged from our hymnals there would not be much remaining. The great invitation hymn, "Just As I Am," was written by the Anglican Charlotte Elliott. . . . Of course, we are greatly indebted to Charles Wesley, the Methodist, who gave us "Jesus, Lover of My Soul"; "Hark! the Herald Angels Sing"; "Christ, the Lord, Is Risen Today." . . .
To the Scotch Presbyterians we are indebted for "I Heard the Voice of Jesus Say" [and] "Beneath the Cross of Jesus." . . . To Congregationalists we turn for . . . "My Faith Looks Up to Thee" and "God Be With You Till We Meet Again." An American Presbyterian, Edward Hopper, wrote "Jesus, Savior, Pilot Me"; an American Baptist wrote "I Need Thee Every Hour"; and an American Methodist wrote . . . "Break Thou the Bread of Life."
Even more amazing is our dependence on Unitarians for "It Came Upon the Midnight Clear," "Nearer My God to Thee," and "In the Cross of Christ I Glory"; upon Roman Catholics for "Faith of Our Fathers," . . . "Crown Him with Many Crowns" . . . and upon Quakers for "Immortal Love" and "Dear Lord and Father of Mankind."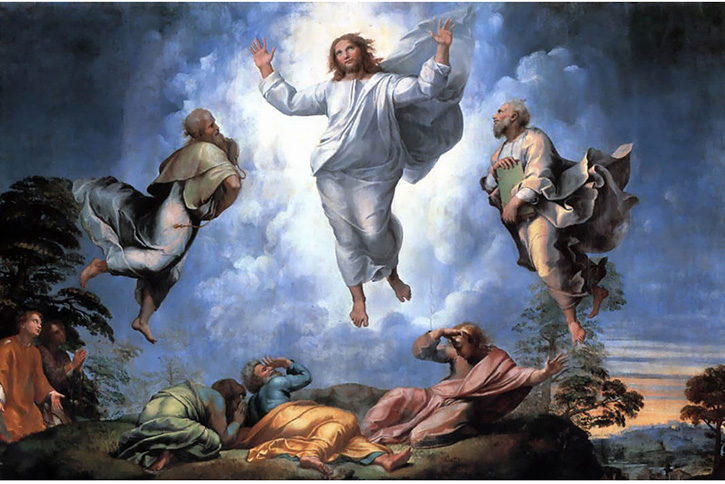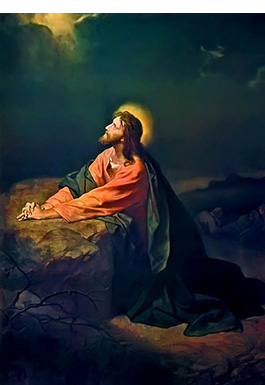 CHRISTIAN ART
Many of the paintings which present Christ in most effective ways were painted by Roman Catholics. Included are Corregio's "Holy Night"; Raphael's great "Transfiguration"; and Leonardo Da Vinci's "Last Supper." Joshua Reynolds, an Anglican, gave us "The Infant Samuel," and, of course, the Lutheran, Johann Heinrich Hofmann, has given us "Christ in Gethsemane" and "Christ and the Rich Young Ruler." . . . In recent years many homes and church buildings have been graced with the paintings of the "Head of Christ" by Sallman, also a Lutheran.
CHRISTIAN LITERATURE
The Anglican Tennyson's "In Memoriam," the Baptist Bunyan's Pilgrim's Progress, the Presbyterian Henry Van Dyke's The Other Wise Man, and the Independent Milton's Paradise Lost are only a few of the books which contribute to our understanding of Biblical truth, its elucidation and application.
The sermons of the Baptist Charles Spurgeon, of the Presbyterian Clarence Edward McCartney, and the Methodist Clovis Chappell have given us stimulus and guidance in preaching. Many Bible dictionaries, concordances, atlases, and commentaries are the work of denominational scholars and are printed on denominational presses.
These are not matters of theory, but matters of fact. They do not serve in the least to invalidate any Scriptural truth we seek to emphasize. But they should say something to us about our spirit and attitude in relation to the denominational world.
A brochure issued recently by a liberal arts college definitely conservative in its theological posture and proclaiming itself committed to "the principles of the Restoration movement" lists the academic background of twelve of its faculty members who teach in the area of religion. Of these twelve, nine have received part of their education at denominational institutions. . . .
When a man arises to speak in the pulpit of a Christian church he may be standing in an edifice of colonial (Congregational) architecture, he reads from a Bible translated by denominationalists, he announces hymns written by denominationalists, . . . he may choose one or two of his sermon illustrations from a denominational book, and yet he may speak so smugly of the truth his congregation possesses that no one would believe they owed any man anything. Surely in view of our great heritage from our companions in the Christian quest we must assert with gentleness, reprove with meekness, and correct with caution. Let us speak the truth always, but in tender love and with befitting humility. . . .
_ _ _
The writer of this article, James G. Van Buren—then serving on faculty with Manhattan (Kansas) Bible College (now called Manhattan Christian College)—ended his article with four stanzas of John Greenleaf Whittier's poem, "Our Master" ("The homage that we render thee, / Is still our Father's own, / Nor jealous claim or rivalry / Divides the Cross and Throne") and with this portion of Alexander Pope's "The Universal Prayer":
Let not this weak, unknowing hand
Presume thy bolts to throw
And deal damnation round the land
On each I judge thy foe.
If I am right, thy grace impart
Still in the right to stay;
If I am wrong, O teach my heart
To find that better way!
_ _ _
(The home page image is the painting Christ and the Rich Young Ruler by Johann Heinrich Hofmann (a Lutheran), 1889; it was purchased by John D. Rockefeller Jr. and now resides at Riverside Church, New York City. Courtesy of Wikimedia Commons.)
—Jim Nieman, managing editor, Christian Standard