By Mark A. Taylor
Do you see CHRISTIAN STANDARD magazine? Many readers say it"s the best it"s ever been. But our monthly publication is not the only media we"re using to serve readers and leaders.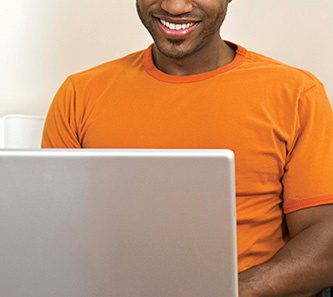 There"s this website, of course, with new material every day to inform and inspire you. Frequent visitors have discovered they can have total access to all the news, commentary, practical help, and biblical and theological studies here for one, low annual price. And if you want to commit to less than a year, the service offers ridiculously inexpensive one-day and one-month options.
Although many of the posts here are web exclusives, readers of our monthly print magazine will recognize much material from the print magazine available on the web as well. But, remember that not everything from the magazine appears on the web. To taste everything we"re preparing for you week in and week out, you really need both the magazine and this website!
Be sure and notice the "Downloads" menu in the gray bar at the very top of our home page. Several of these popular resources have been used by tens of thousands of readers and leaders. If you haven"t looked over this list, this would be a good time to see how one of these compilations can meet a need at your church.
We hope you"ve noticed the new enterprise we"ve launched this year. Beyond the Standard is our monthly online audio interview program at BlogTalkRadio. It offers dialogue and commentary not available anywhere else. Find a brief description of each month"s new show at www.blogtalkradio.com/standardpublishing. (There are two upcoming shows listed there now: This Thursday"s reprise of "Christmas with CHRISTIAN STANDARD," 9:00 p.m. Eastern, and next month"s look at consumerism featuring Ryan Connor, Janet McMahon, and Jay Link, January 9, 11 a.m. Eastern.)
While you"re on this page, notice the growing list of "on-demand" episodes originally aired in past months. Find the topic that concerns you most or the guest you most want to hear and then enjoy each hourlong episode from your computer or any device that can access the web. If you"re not one of the thousands who have listened to these programs, make a resolution to join them next year!
Each of these online or digital offerings springs from its home base, the monthly editions of Christian Standard. We"re pleased to continue serving you in all these ways""and hopefully even more""in the coming year.