By Mark A. Taylor
Most Christians, especially mature Christians, tend to pray the way they"ve always prayed, worship the way they"ve worshipped for years, "do devotions" the same way week after week, pursue the spiritual disciplines""or ignore them""according to their longtime habits.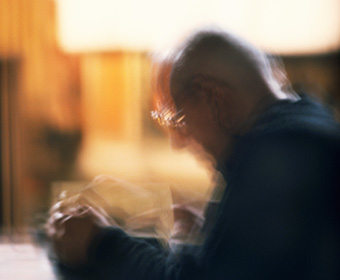 Maybe that"s OK, but if you have a hunch that your prayer times could be richer, that your relationship with God could be closer, that your own spiritual growth could continue, then here are some tips from David Butts and Ken Read.
"¢ Pray the Psalms. Butts tells what happened when he first decided to spend more prayer time praising instead of asking. "I was convinced this is important," he said. "So I went into my room, shut the door, closed my eyes, and said, "˜God, I praise you. Lord I worship you." And then I said those phrases again, and again. And then I realized I didn"t know how to spend lengthy time praising God."
The solution, he discovered, is to choose from the many psalms of praise and to repeat and personalize them as his own. "Pray those prayers back to God," he said, and he mentioned Psalm 145 as a good place to start.
"¢ Sing prayers to the Lord. And use worship music to help you. "Very few Christians will launch into singing to God by themselves," Butts acknowledged. But singing along with recorded worship music makes this possible for almost everyone.
"¢ Use the alphabet. Ken Read suggested finding one attribute or name of God for each letter. "This may be a challenge when you get to X or Q," he admitted, "but by then you"re seeing multiple attributes of who God is." He suggested spending the first minutes of your prayer time this way. The approach helps us realize who it is we"re worshipping.
"¢ Pray with a friend. "Sometimes our individual worship is really helped by being with just one other person," Read said. "When you have to slow down and speak out loud, your prayer partner is spurring you to a higher level and a more patient kind of prayer."
These four tips are just a snippet of the rich conversation about prayer and worship I had with Butts and Read during our monthly online interview program, Beyond the Standard. They talked about music (or the lack of it) in corporate worship, the personal spiritual life of a worship leader, how Jesus is the best model for our prayer life, and why being satisfied with our prayer life is not the right goal. Hear the program, free, here.