My Mark A. Taylor 
If you think religion in America is claiming less loyalty than ever, the latest data released by the Pew Research Center will affirm your concern.
At the same time, it offers a few morsels of encouragement for Evangelicals, who seem not to be losing as much ground as mainline Protestants and Catholics.
America"s Changing Religious Landscape, based on more than 35,000 extensive phone interviews with adults in all 50 states, summarizes the situation this way: "The Christian share of the U.S. population is declining, while the number of U.S. adults who do not identify with any organized religion is growing."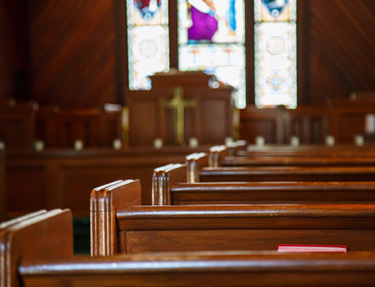 No pocket of the country is immune from the decline. "These changes are taking place across the religious landscape, affecting all regions of the country and many demographic groups," the report continues. "While the drop in Christian affiliation is particularly pronounced among young adults, it is occurring among Americans of all ages," among those of every race, among those with college degrees and those with no college, and among women as well as men.
It"s still true that more Christians live in America than in any other country in the world, but the percentage of those identifying as Christians in the U.S. has dropped from 78.4 percent in a Pew Research survey in 2007 to 70.6 percent in 2014.
At the same time the rise of the "nones," those with no religious affiliation, has increased roughly 19 million since 2007, according to the Pew study. "There are now approximately 56 million religiously unaffiliated adults in the U.S.," a larger group than that of either Catholics or mainline Protestants in the U.S.
In fact, the decline of affiliation with Catholics and mainline Protestants accounts for the largest part of the smaller number of Christians in the U.S. The survey indicates there are about 51 million Catholic adults in the U.S. today, about 1 to 3 million fewer than in 2007. Mainline Protestants today number 36 million, about 5 millions fewer than the estimated 41 million in the 2007 report.
The numbers are not so drastic for Evangelicals. For the purposes of this report, Christian churches and churches of Christ belong in this number. And it"s not a bad number; in fact, there appear to be more Evangelicals in the U.S. today than in 2007, an increase of 2 to 5 million adult adherents, to a total of about 62 million.
And yet even that good news is tempered by the fact that the percentage of adult Evangelicals in America has declined by about 1 percent, according to the study. In other words, Evangelical growth in the U.S. has not kept pace with overall population growth.
The report, all 200-plus pages of it, is available online here. And it"s only the first of several reports to come from the research project.
It"s easy to get buried in all the data, but next week in this space, I want to suggest some "big picture" take-aways we should consider. It"s one thing to notice that the influence of some church groups is dwindling while churches like ours (i.e., Evangelicals) are growing. It"s another to consider what the decline and our relative success actually mean.
Are Evangelical churches growing because they are succeeding at reaching the culture in a way mainline Protestants and Catholics are not? That question among several others will fill this space next week.